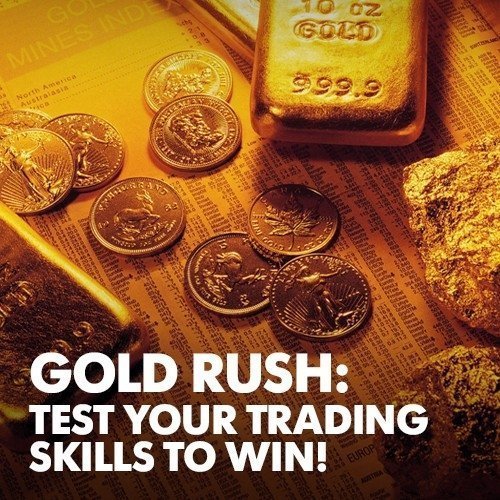 SuperForex is happy to announce that the previous round of our Gold Rush free demo contest has been completed. We are currently in the process of determining and notifying the winners - you can expect a further update on that in the coming days.
More importantly, a new round is beginning on July 17 and we would like to invite you to participate. Competing in our Gold Rush tournament is completely free and doesn't require any investment; it is the perfect way to test out new strategies and show everyone how great of a trader you are!
Our Gold Rush contest uses demo accounts. This means that a special demo (non-live) account is opened for you upon registration. This account is charged with $1000 by SuperForex. The balance is yours to make trades with for the duration of the contest. The profit earned on this demo account is not real, but if you achieve the best results and place among the top 3, you will earn real prize money that you can use in your live account. The trading instruments currently available to traders in the Gold Rush contest are major currency pairs and gold.
You can register for the Gold Rush content on our website or from the Client's Cabinet. Registration will be open for seven (7) days, starting July 17. After this participants have two weeks at their disposal to trade with the funds provided by SuperForex in the special demo accounts used in the contest. The trader who achieves the most impressive results during those two weeks will be our next winner.
We hope to see you at this stage of the Gold Rush contest. May the best trader win!