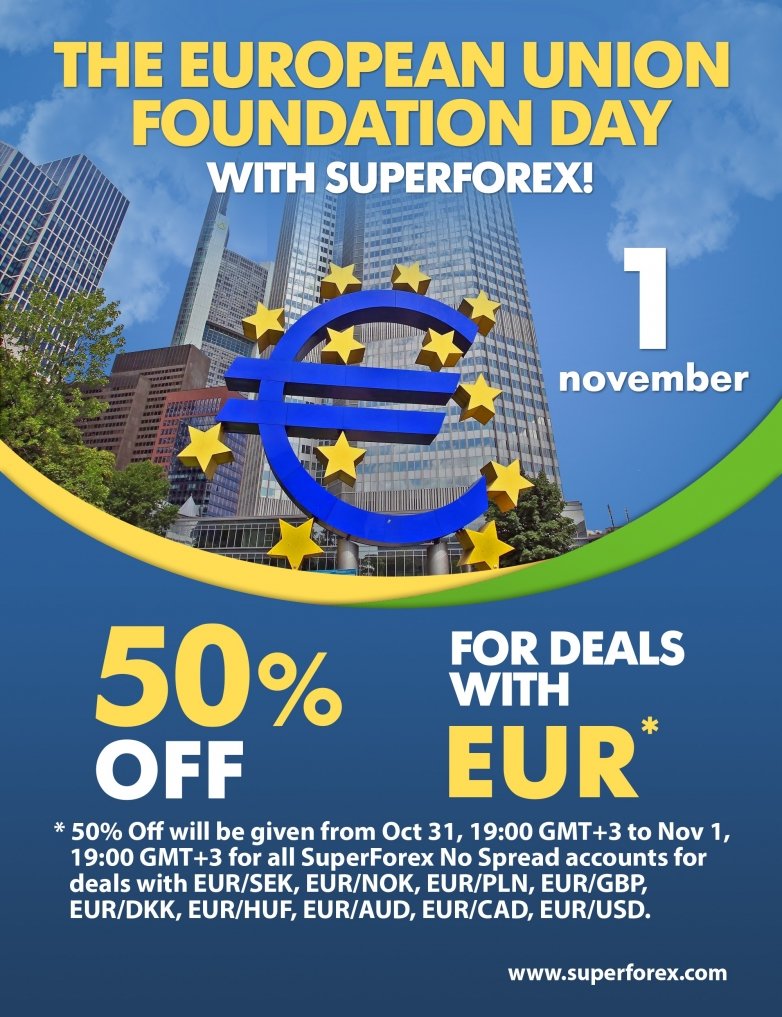 In light of an upcoming holiday, we wanted to let you know about a special promotion we would be having!
On November 1, 1993 the European Union was founded, with 28 European states signing the Maastricht Treaty.
In honor of this event, SuperForex would like to announce that between October 31 and November 1 there will be a 50% discount on deals with the following currency pairs:
EUR/SEK
EUR/NOK
EUR/PLN
EUR/GBP
EUR/DKK
EUR/HUF
EUR/AUD
EUR/CAD
EUR/USD
Note: This promotion is valid only for No Spread accounts.
Good luck in your trading!