North American Session
The EUR/USD pair has been trending upwards since the 22nd of April 2016, with the bulls lifting the price from as low as 1.1220 to as high as 1.1494.
During the course of the day on Friday, the pair rose sharply from 1.1330 up to 1.1458, amid strong eurozone data. Today, the pair fell slightly during the European morning, to subsequently rise up to 1.1494 at the start of the North American Session.
In the event that the price breaks above 1.1508, the pair could rise up to 1.1530 and 1.1560 respectively.
Conversely, in the scenario where the bears gain enough momentum to force the price below 1.1399, the price could find support at 1.1355 and 1.1330 in extension.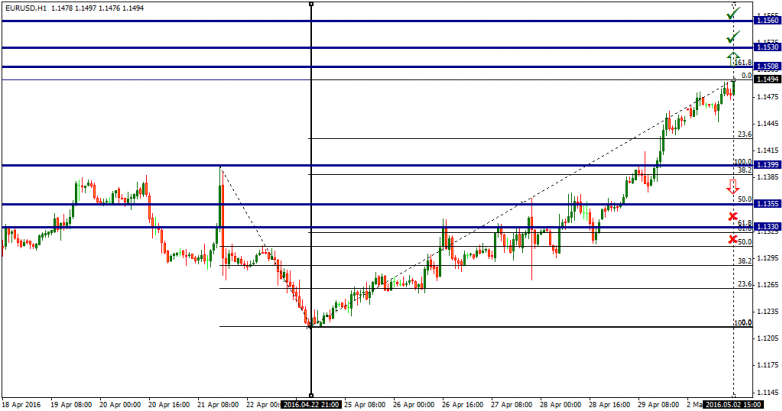 Please note:
 The content in this daily technical analysis article should not be taken as investment advice. It comprises our personal view.