European Session
The EUR/GBP pair has been trending upwards since Friday, the 29
th
of April, with the buyers leading the price from as low as 0.7724 to as high as 0.7866.    
During the trading session today, the pair price moved between the levels of 0.7841 and 0.7866, but at the time of writing the EUR/GBP pair is trading at 0.7848. 
In the event that the bears overweigh the bulls and manage to push the price below 0.7812, the price could find support  at 0.7795 and 0.7779 respectively.
On the flip side, in the scenario where the buyers push the pair price even higher and price breaks above 0.7865, profit targets could be set at 0.7924 and 0.7953 in extension.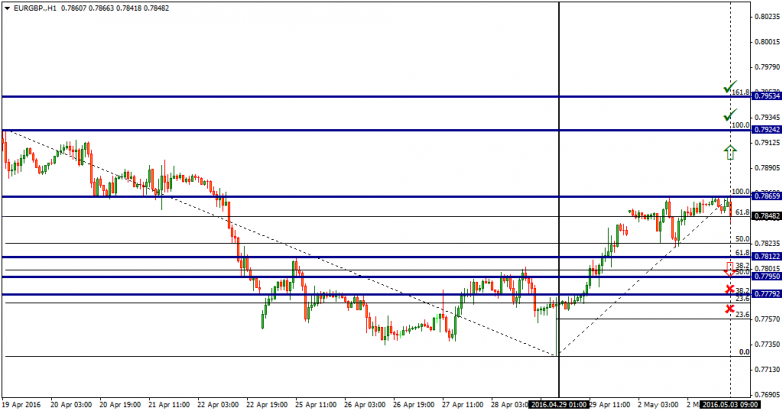 Please note:
 The content in this daily technical analysis article should not be taken as investment advice. It comprises our personal view.