North American Session
The EUR/CHF pair has been rallying since the 3rd of May 2016, with the bulls lifting the price from as low as 1.0959 to as high as 1.067.
On Thursday, the pair escalated from 1.0995 all the way up to 1.1050, breaking above the psychological barrier of 1.10 on a better tone in the single currency. Today, the pair extended its upward movement, trading near three-month highs at 1.067, ahead of today's U.S. non-farm payrolls.
In the event that the price breaks above 1.070, the pair could continue rising up to 1.1100 and 1.1110 respectively.
Alternatively, in the scenario where the sellers gain enough momentum to push the price below 1.1017, the pair could find support at 1.0988 and 1.0959 in extension.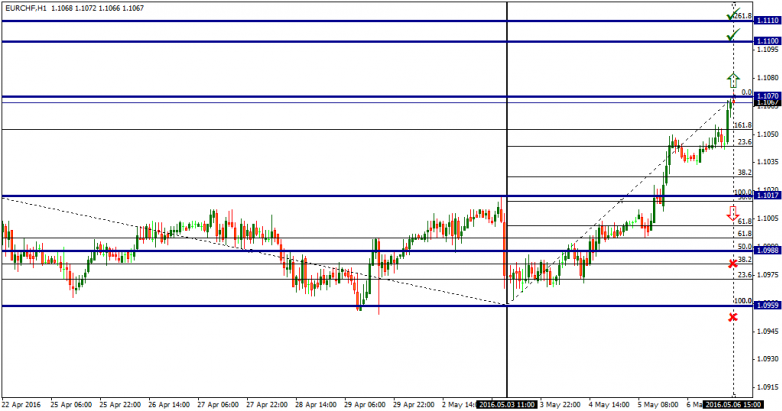 Please note:
 The content in this daily technical analysis article should not be taken as investment advice. It comprises our personal view.