North American Session
The USD/CAD pair has been rallying since the 3rd of May 2016, with the buyers lifting the price from as low as 1.2462 to as high as 1.2953.
The pair went back and forth on Friday, falling initially to 1.2837 to subsequently rise up to 1.2946. Today, the price fell once again, but then rose to daily highs of 1.2953 at the start of the North American session. Investors will be looking at the Canadian housing starts due later in the day, followed by the Federal Reserve's labor market conditions index.
In the event that the price breaks above 1.2977, the pair could rise up to 1.3013 and 1.3071 respectively.
Conversely, in the scenario where the price breaks below 1.2881, the price could find support at 1.2837 and 1.2764 in extension.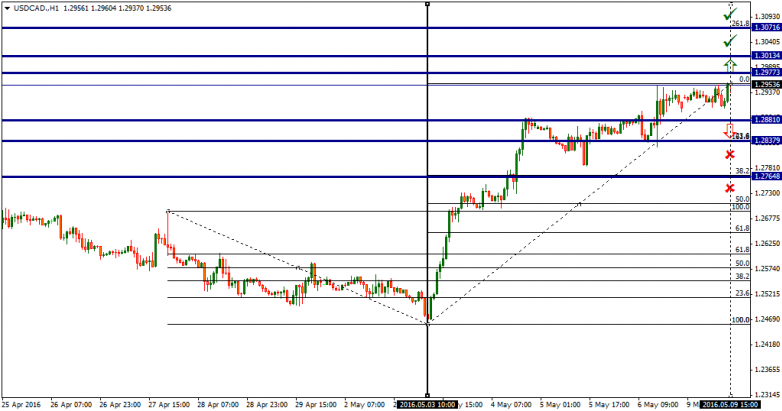 Please note
: The content in this daily technical analysis article should not be taken as investment advice. It comprises our personal view.