European Session
The EUR/JPY pair has been trading downwards since the 12th of May 2016, with the bears driving the price from as high as 124.67 to as low as 122.61.
The pair fell all the way down to 122.76 during the course of the day on Friday, showing significant resistance around the 123.55 area. Today, the cross broke higher in its attempt to test the 123.22 level, trading at 123.12 at the start of the European session. The retreat in the Asian indices boosted the yen bulls and led the yen crosses lower across the board.
In the event that the price breaks below 122.76, the pair could extend its losses to 122.61 and 122.32 respectively. 
Alternatively, in the scenario where the price manages to overcome the 123.20 barrier and breaks above 123.38, the pair could go higher to 123.91 and 124.55 in extension.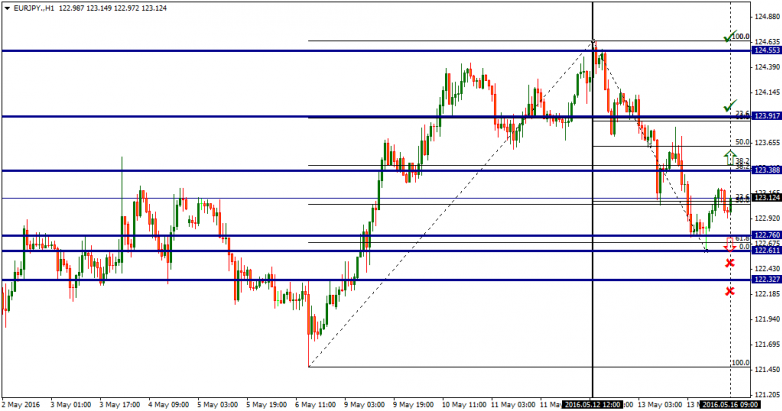 Please note: 
The content in this daily technical analysis article should not be taken as investment advice. It comprises our personal view.