North American Session
The GBP/USD pair has been trading in a broad range since the 24th of May 2016, with the price ranging between the levels of 1.4724 and 1.4550.
The pair initially rose on Friday, testing the daily high of 1.4725, but subsequently fell sharply to the daily lows of 1.4465. Today, the major consolidated for a while, but then fell to 1.4441 at the start of the North American session. Despite the U.K.'s upbeat May manufacturing PMI data, the sterling remains under pressure on increased Brexit fears.
In the event that the pair breaks below1.4423, the price could find support at 1.4386 and 1.4345 respectively.
To the upside, in the scenario where the price breaks above 1.4550, the pair could reach 1.4584 and 1.4620 in extension.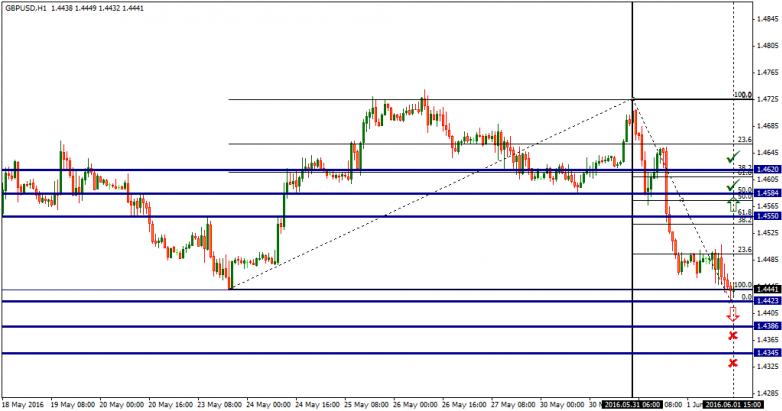 Please note:
 The content in this daily technical analysis article should not be taken as investment advice. It comprises our personal view.