North American Session
The USD/JPY pair has been trading downwards since the 30th of May 2016, with the bears leading the price from as high as 111.43 to as low as 107.52.
The pair fell during the course the day of Thursday, reaching the daily low of 108.55. Today, the pair traded sideways before plunging to 107.66, in the wake of the release of the disappointing nonfarm payrolls report.
The U.S. Labor Department indicated that the economy added 38,000 new jobs in May, surprising expectations for an increase of 164,000. The downbeat labour market report eliminates the possibilities of a Fed rate hike in June and increases the pair's vulnerability.
In the event that the pair continues drifting even lower, the pair could extend its losses to 106.75 and 106.16 in extension.
On the flip side, in the scenario where the price breaks above 109.12, the pair could rise up to 109.57 and 110.09 respectively.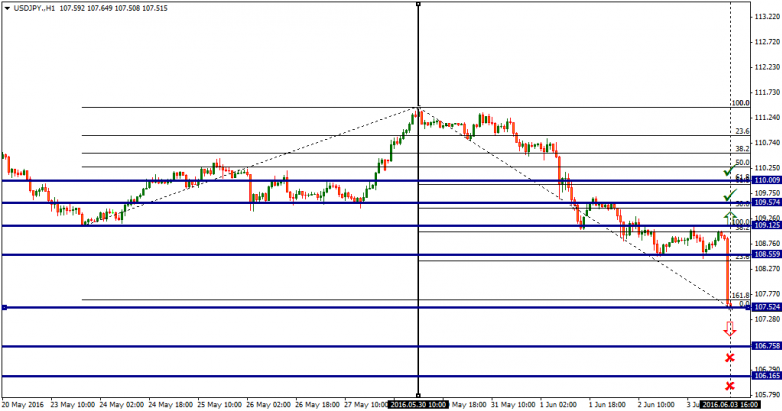 Please note
: The content in this daily technical analysis article should not be taken as investment advice. It comprises our personal view.