European Session
The EUR/USD has been trading in a broad range since the 23rd of May 2016, with the price ranging between the levels of 1.1235 and 1.1098.
The major rose sharply on Friday, hitting the intraday high of 1.1375, after the release of the disappointing U.S. nonfarm payrolls report. The print came at 38,000 against the expected 164,000 figure. Today, the pair eased gains trading at 1.1344, ahead of Janet Yellen's speech due later in the day. Consensus expects the Fed Chair's speech to be in line with her counterparts.
In the event that the price breaks above Friday's high of 1.1375, the pair could escalate up to 1.1436 and 1.1466 respectively.
Conversely, in the scenario where the price breaks below 1.1310, the pair could find support at 1.1268 and 1.1235 in extension.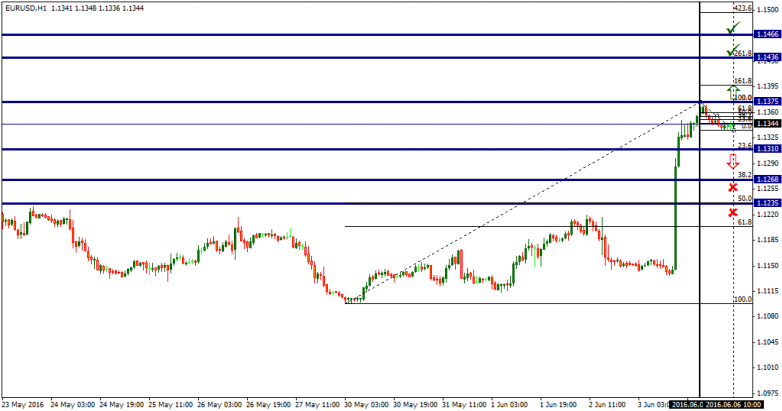 Please note
: The content in this daily technical analysis article should not be taken as investment advice. It comprises our personal view.