European Session
The USD/JPY pair has been trading downwards since the 30th of May 2016, led by a risk-aversion sentiment that drove the pair from as high as 111.43 to as low as 106.37.
 The major rose during the course of the day on Monday, reaching the intraday high of 107.64. Today, the pair moved higher for a second consecutive day, hitting the session high of 107.88, but subsequently fell lower to 107.60 at the start of the European session.
The dollar has not managed to find a sustainable buying interest yet, as the likelihood of a near-term rate hike has declined considerably, after the disappointing non-farm payrolls report.
In the event that the price breaks above the session high of 107.88, the pair could rise up to 108.31 and 108.90 in extension.
On the flip side, on a sustained move below 107.54, the pair could find support at 107.13 and Friday's low at 106.37 respectively.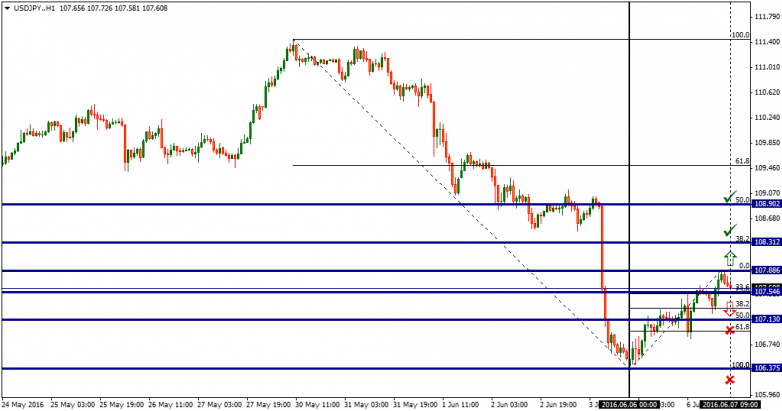 Please note:
 The content in this daily technical analysis article should not be taken as investment advice. It comprises our personal view.