European Session
The GBP/USD pair has been trading upwards since the 6th of May 2016, with the bulls lifting the price from as low as 1.4352 to as high as 1.4660.
The major rose sharply during the course of the day on Tuesday, reaching the daily high of 1.4660, to end the day at 1.4550. Lowering possibilities of a Brexit scenario, following recent poll results, have been underpinning the upward move in sterling.
Today, the pair advanced for the second straight session, consolidating around 1.4540, ahead of the U.K. industrial/manufacturing production reports and the NIESR GDP estimate due later in the day.  
In the event that the price breaks above 1.4587, the pair could go up to 1.4660 and 1.4726 in extension.
Alternatively, in the scenario where the price breaks below 1.4420, the pair could find support at 1.4352 and 1.4326 respectively.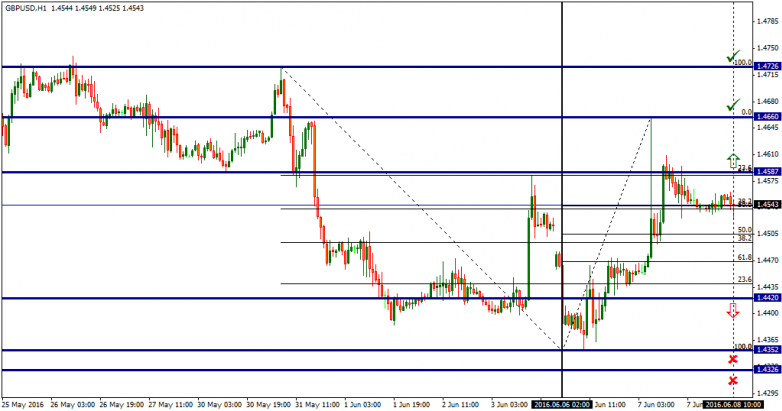 Please note: 
The content in this daily technical analysis article should not be taken as investment advice. It comprises our personal view.