North American Session
The EUR/GBP pair has been under bearish pressure since the 6th of June 2016, with the sellers driving the price from as high as 0.7905 to as low as 0.7750.
The European cross fell significantly during the course of the day on Tuesday, reaching the intraday low of 0.7750, before subsequently rising to 0.7810. Today, the pair initially rose to the session high of 0.7839, but fell after the release of the U.K. manufacturing data.
Earlier in the day, a report released by the U.K. Office for National Statistics indicated that the manufacturing production data rose by 2.3% in April, boosting the overall industrial production by 2%. The readings exceeded even the most optimistic expectations.
Nevertheless, the upbeat manufacturing data fueled volatility across the pair, as it continues to be affected by market sentiment surrounding Brexit and its implications.
In the event that the price breaks below 0.7777, the pair could reach 0.7738 and 0.7698 respectively.
To the upside, in the scenario where the price breaks above the high of 0.7839, the price could go up to 0.7864 and 0.7905 respectively.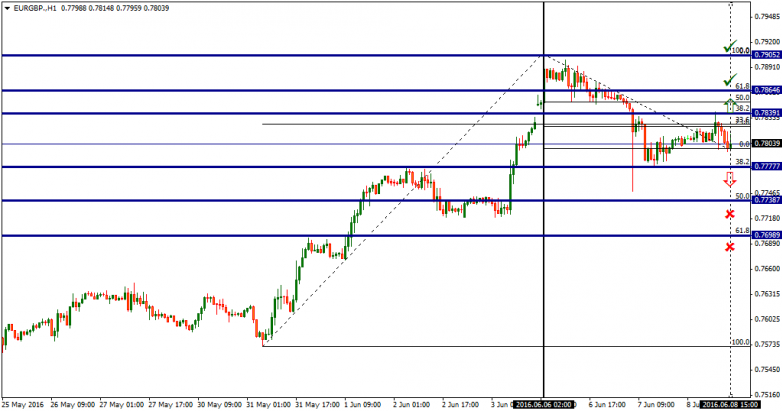 Please note: 
The content in this daily technical analysis article should not be taken as investment advice. It comprises our personal view.