North American Session
The GBP/USD pair has been moving on a downward trajectory since the 7th of May 2016, with the bears pushing the price from as high as 1.4658 to as low as 1.4113.
The major fell sharply during the course of the day on Friday, reaching the intraday low of 1.4182. Today, the pair extended its losses down to 1.4113, but subsequently recovered, currently trading at 1.4170.
The sterling continues to be driven by the outcome of several polls on the British referendum, with the latest poll revealing lead for the 'leave' supporters, driving the GBP/USD pair down for the fourth straight day.
Investors will be also monitoring the FOMC policy meeting outcome on Wednesday, which could further affect the risk sentiment in the near-term.
In the event that the price breaks below the session low of 1.4113, the pair could go down to 1.4067 and 1.4000 respectively.
Alternatively, in the scenario where the price breaks above 1.4242, the pair could go up to 1.4323 and 1.4384 in extension.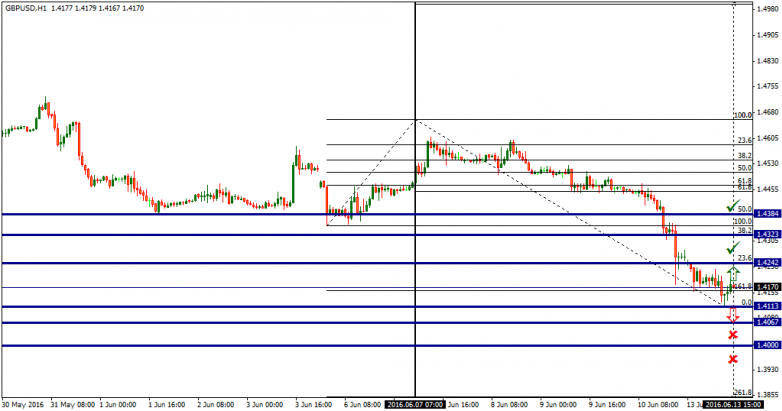 Please note:
 The content in this daily technical analysis article should not be taken as investment advice. It comprises our personal view.