European Session
The USD/JPY pair has been consolidating downwards since the 13th of June 2016, with the price ranging between the levels of 106.57 and 105.23, amid Brexit risk-aversion sentiment.
The major fell during the course of the day on Thursday, reaching the daily low of 103.53, but then oscillated around 104.35. Today, the pair posted slight gains at 104.80, following news that the Brexit campaign will be suspended today and amid rumours of a possible central bank action to provide USD funding in the event the UK leaves the EU. As of writing, the pair trades at 104.27.
Late in the day, investors will be looking at US housing starts and building permits due later in the North American session.
In the event that the price breaks below yesterday's bottom of 103.53, the pair could find support at 102.75 and 101.48 in extension.
On the flip side, in the scenario where the price breaks above 105.23, the pair could rise up to 105.74 and 106.57 respectively.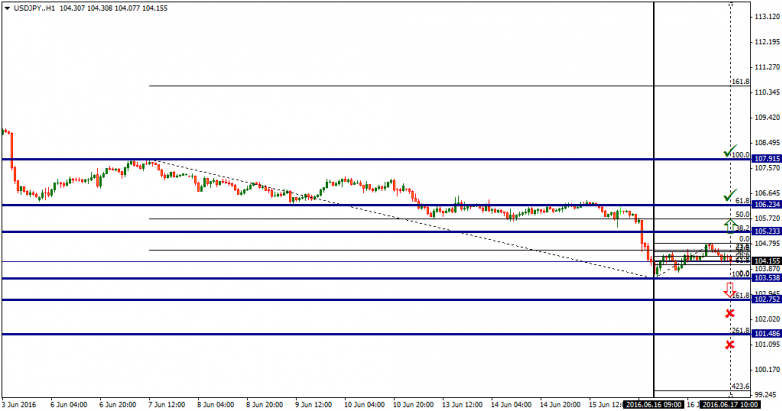 Please note:
 The content in this daily technical analysis article should not be taken as investment advice. It comprises our personal view.