North American Session
The GBP/JPY pair has been rallying since the 16th of June 2016, with the bulls lifting the price from as low as 145.24 to as high as 153.51.
The cross consolidated upwards during the course of the day on Friday, ending the day at 149.64. Today, the pair surged, reaching the session high of 153.51. As of writing, the pair retraced a bit, currently trading at 153.01.
A sudden shift in sentiment surrounding the EU referendum, following the murder of Jo Cox, has boosted the cross to post a significant recovery.   
 In the event that the price breaks above the session high of 153.01, the pair could extend its gains up to 154.93 and 155.85 in extension.
 Conversely, in the scenario where the price breaks below 152.20, the pair could find support at 151.62 and 150.67 respectively.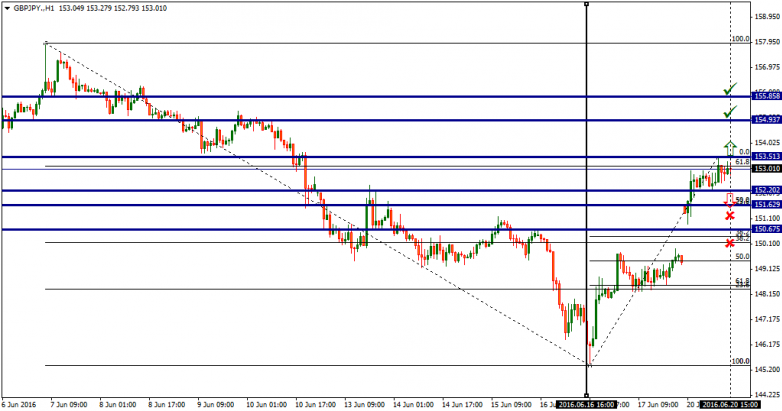 Please note: 
The content in this daily technical analysis article should not be taken as investment advice. It comprises our personal view.