European Session
The GBP/CHF pair has been trending upwards since Thursday, the 16th of June 2016, with the bulls upward movement being registered from as low as 1.3523 to as high as 1.4153.
On Tuesday, although the Brexit fears wane, the sterling pound moves higher with the GBP/CHF price opening at 1.3907 and advanced up to 1.4153. At the time of writing the pair is trading at 1.4117. 
In the event that the sellers manage to force the price down and breaks below 1.3911, the price could drop to 1.3840 and 1.3762 respectively. 
On the flip side, in the scenario where buyers keep pushing the price up and manages to break above 1.4155, the pair could escalate up to 1.4388.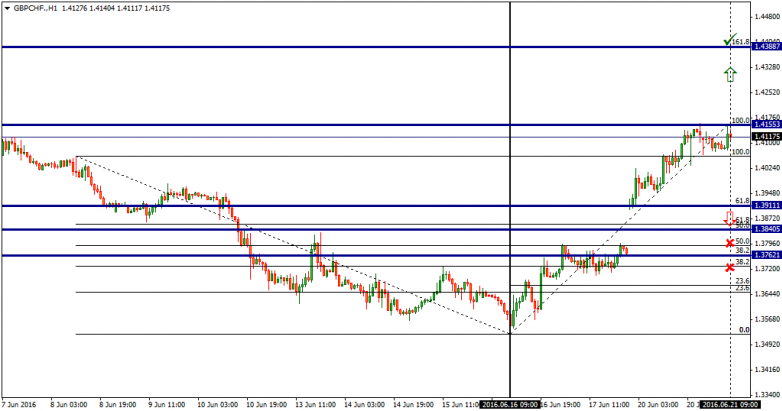 Please note:
 The content in this daily technical analysis article should not be taken as investment advice. It comprises our personal view.