North American Session
The EUR/CHF pair has been trending upwards since Thursday, the 16
th
of June 2016, with buyers leading the price from as low as 1.0776 to as high as 1.0908.
During the opening of the trading session on Monday, the pair price spicked to 1.0892, but later today drop down to 1.0846 and as of writing the EUR/CHF pair is trading at 1.0853.
In the event that the sellers manage to force the price lower and breaks below the level of 1.0842, the pair could decelerate down to 1.0826 and 1.0807 respectively.
On the flip side, in the scenario where the price breaks above the level of 1.0842, profit targets could be set to 1.0826 and 1.0807 in extension.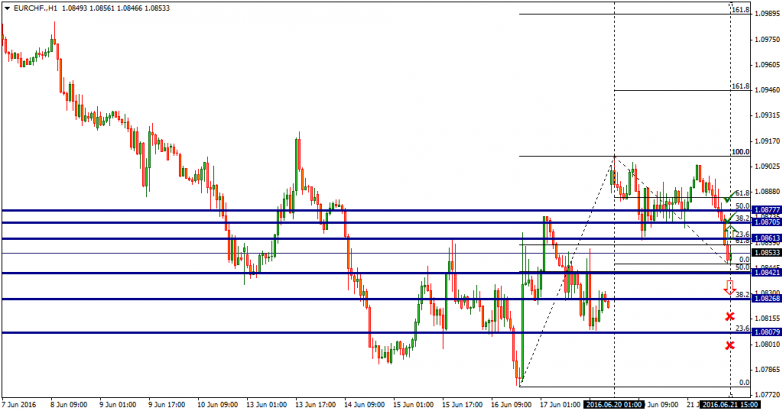 Please note:
 The content in this daily technical analysis article should not be taken as investment advice. It comprises our personal view.