European Session
The GBP/USD pair has been trading sideways since the 20th of June, ranging between the levels of 1.4788 and 1.4614 ahead of the much-anticipated EU referendum.
The major consolidated between the levels of 1.4731 and 1.4654 on Wednesday, reaching the daily high of 1.4773 and low of 1.4643. Today, the pair opened the Asian session hitting the high of 1.4844, before consolidating around 2.4802 for a while and then dropping to 1.4760, amid a renewed risk-aversion as the UK polling stations opened.
The cable fell to session lows of 1.4731 in a knee-jerk reaction to the commencement of the EU referendum, as uncertainty over the future of Britain is escalating in investors' minds. Market participants are expected to remain nervous until 21:00 GMT where the polls shut, as the outcome is likely to trigger extreme moves and extreme volatility.
In the event that the price breaks above the session high of 1.4844, the pair could rise to 1.4886 and 1.4939 in extension.
On the flip side, in the scenario where the price breaks below the low of 1.4731, the pair could find support at 1.4702 and 1.4654 respectively.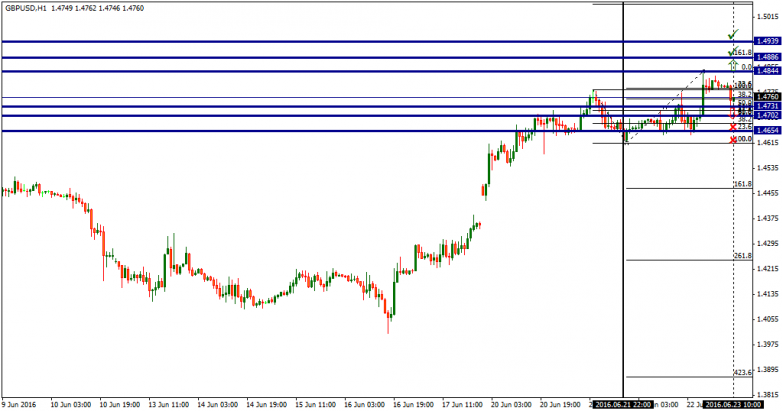 Please note:
 The content in this daily technical analysis article should not be taken as investment advice. It comprises our personal view.