North American Session
The EUR/JPY pair has been gradually moving higher since Friday, the 24
th
of June 2016, with the upward pressures being noticed from as low as 109.49 to as high as 114.79.
During the course of the session today, the pair initially rose up to 114.52 to subsequently fall down to 113.60, before rising once again back to 114.79. At the time of writing the pair is trading at 113.87. 
In the event that the buyers keep pushing higher and the price breaks above 114.79, profit targets could be locked in at 115.45 and 116.85 respectivly. 
On the other hand, in the scenario where the price finds the 114.79 level to be too resistive and the price corrects below 112.75, the pair could go down to 112.16 and 111.52 in extension.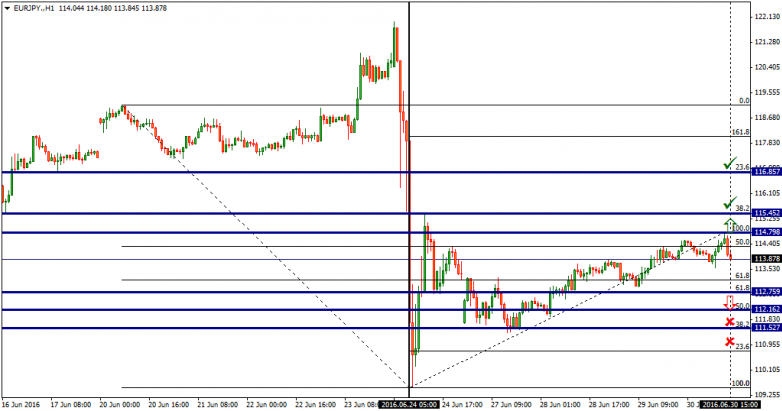 Please note:
 The content in this daily technical analysis article should not be taken as investment advice. It comprises our personal view.