European Session
The AUD/USD pair has been trending upwards since the 28th of June 2016, with the bulls lifting the price from as low as 0.7323 to as high as 0.7521.
The pair rose sharply during the course of the day on Friday, reaching the daily high of 0.7503. Today, the major opened lower at 0.7446, on the possibility of a hung parliament in Australia from a weekend election, but soon gained momentum to rise to session highs of 0.7521. As of writing the pair trades at 0.7511.
AUD/USD has been gaining momentum on risk-on sentiment in commodity prices that supported demand for commodity-linked currencies. Investors now turn their attention to Tuesday's RBA monetary policy meeting and FOMC meeting minutes on Wednesday.
On a sustained move to the upside, the pair could reach 0.7545 and 0.7587 respectively. Conversely, in the event where the price breaks below 0.7422, the pair could find support at 0.7400 and 0.7323 in extension.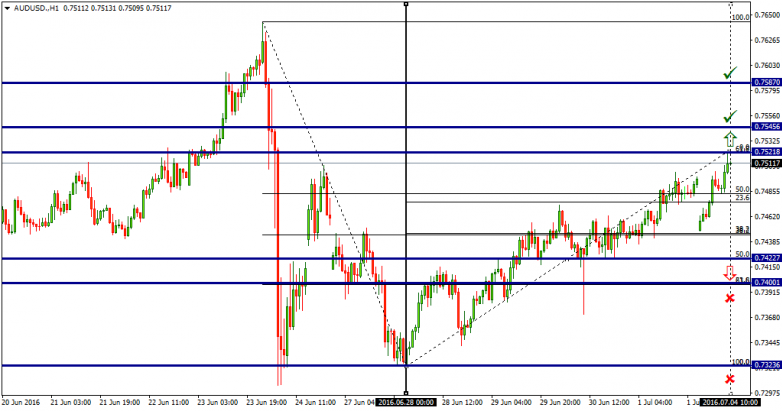 Please note:
 The content in this daily technical analysis article should not be taken as investment advice. It comprises our personal view.