Major U.S. stock-indexes little changed on Friday as a drop in consumer stocks after another set of weak retail reports was offset by a bounce in Apple shares and strong retails sales data that suggested the economy recovery was gaining traction. The U.S. Commerce Department said retail sales jumped 1,3% last month, the largest gain since March 2015 and a bigger rise than the 0,8% economists were expecting.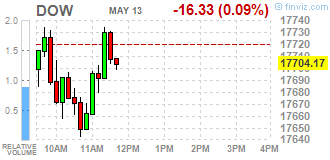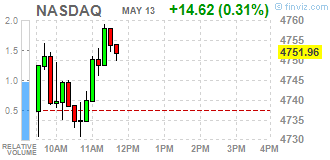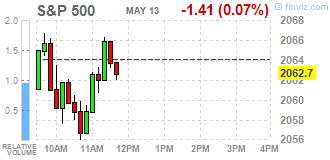 Dow stocks mixed (15 in positive area vs 15 in negative). Top looser - Wal-Mart Stores Inc. (WMT, -2,27). Top gainer - Apple Inc. (AAPL, 1,37%).
S&P sectors also mixed. Top looser - Financial (-0,4%). Top gainer - Conglomerates ( 0,7%).
At the moment:
Dow 17657.00 -11.00 -0.06%
S&P 500 2059.50 0.75 0.04%
Nasdaq 100 4353.00 18.25 0.42%
Oil 46.22 -0.48 -1.03%
Gold 1271.20 0.00 0.00%
U.S. 10yr 1.74 -0.02