22.06.2016 12:27
European session review: the US dollar declines against major currencies
The US dollar fell against other major currencies, as the opinion polls show almost parity between the supporters and opponents of Brexit on the eve of the referendum.
Some opinion poll showed that the "remain" camp has lost some support before the referendum on Thursday. Gbp/usd did not priced in this information.
The latest Survation poll showed that 45% of UK citizens prefer to stay in the EU, 44% choose to leave, and 11% were undecided.
In the previous survey 45% were EU supporters and 42% opponents.
The dollar lost some of yesturdays gains. Federal Reserve's Janet Yellen said during his speech in Congress that the rate will probably be necessary to increase gradually.
She added that the Fed "is closely monitoring global economic and financial developments", adopting a cautious approach to raising interest rates.
Yellen also warned that Brexit could have serious economic consequences.
The Swiss franc was up against the US dollar after ZEW and Credit Suisse economic data. Swiss economic sentiment improved in June as investors expectations index rose 1.9 points to 19.4 in June. The index reached its highest level since February 2014.
Economic expectations continued the upward trend in the second quarter of 2016.
EUR / USD: during the European session rose to $ 1.1299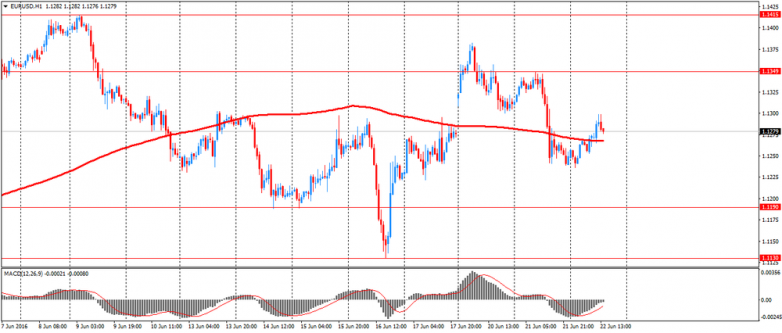 GBP / USD: during the European session, the pair traded in $ 1.4641 - $ 1.4714 range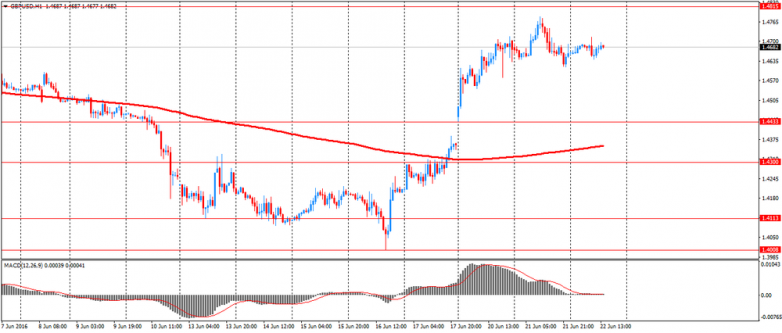 USD / JPY: during the European session, the pair fell to Y104.30