23.06.2016 13:00
European session: the British pound rose to a fresh six-month high against the US dollar
The British pound rose to a fresh six-month high against the US dollar after an opinion poll in the UK has shown the "remain" camp in the lead.
GBP / USD pair reached a high of $ 1.4945, highest since December 18, showing a 2% jump on the day.
An opinion poll carried out by Ipsos MORI for the newspaper Evening Standard, has shown that the number of UK output opponents of the EU have 52% compared with 48% "leave" supporters.
The second survey, conducted by ComRes for the Daily Mail newspaper and television channel ITV, showed the advantage of remain camp - 48% against 42%.
Investors fear that the withdrawal from the EU will have dramatic consequences on the world's stocks, bonds and currencies, in particular the pound, which, according to the predictions of some analysts, may fall by 15%.
Reuters reported on Thursday that the G7 financial leaders are going to make a statement, which underlined its readiness to take all necessary measures to calm markets in the event of Brexit.
Rating agency Standard and Poor's said on Thursday that the credit rating of the UK will soon be reduced if the country will vote for the exit from the EU.
The euro rose against the US dollar on risk appetite after a decline earlier in the session on mixed data on business activity in the euro area.
Eurozone's manufacturing PMI in June was 52.8, below analysts' expectations and the previous value of 53.1.
The activity of services sector was also slightly below expectations (53.4) and amounted to 52.4 in June. In May, there was a increase in the index to 53.3.
The composite index is prepared by Markit Economics, based on a survey of 300 managers in the services sector and 300 managers in the manufacturing sector. The data is usually published on the third working day of the month. The results are correlated in size depending on the company and its significance. A result above 50 indicates an improvement in the economy, below 50 - the deterioration.
"Despite the slight decline in the overall index, performance is very good," - said in the report, Markit Economics
EUR / USD: during the European session, the pair rose to $ 1.1420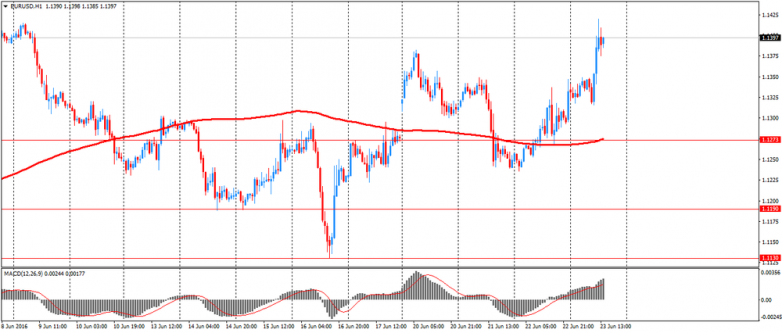 GBP / USD: during the European session, the pair rose to $ 1.4945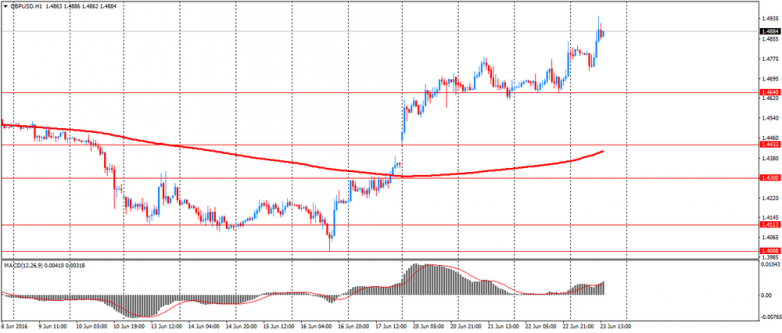 USD / JPY: during the European session, the pair rose to Y105.85