04.07.2016 06:19
Asian session review: the Australian dollar has strengthened
Dollar little changed against the euro. US markets are closed today because of Independence Day holiday.
Friday, euro strengthened against the dollar amid eurozone labor market report. Eurostat announced that at the end of May the unemployment rate in the eurozone was 10.1%, a decline of 0.1% compared to the previous month and confirming experts' forecasts. The latter value was the lowest since July 2011. Recall that in May 2015 unemployment was 11.0%. Among the 28 EU countries, the unemployment rate fell from 8.7% to 8.6% in May (low from March 2009). In the corresponding month in 2015, the unemployment rate was at 9.6%.
Growth of the euro has also been confirmed with statements by the representatives of the ECB Praet. He said the economy has shown signs of strengthening, and this suggests that monetary policy works, "the ECB is set to continue to play a crucial role in this process, however, the ECB's policy can not be the only remedy for the current economic problems, need more actors." - Praet said. In addition, the politician said that among the uncertainties threatening the euro-zone economy, we can distinguish the British withdrawal from the European Union and the weakness of world economic growth.
This week, on Tuesday, the focus of investors will be on retail sales in the euro zone, and on Thursday the market's attention will be focused on data on industrial production in Germany. Analysts predict a slight increase in both indicators.
In addition, on Thursday European Central Bank minutes are published, from the meeting in early June. Investors will be interested in how ECB was preparing for Brexit
.
During the Asian session, the Australian dollar rose towards the 1 July high, after rating agency Moody 's Investors Service said that political uncertainty will be short-lived and have limited consequences for the coveted triple-A credit rating.
Inflation expectations increased by 0.6% in June, after declining 0.2% in May. It was the biggest gain since December 2013. In annual terms, this indicator also increased from 1.0% to 1.5% although tomorrow the RBA is expected to leave interest rates unchanged at 1.75%.
EUR / USD: during the Asian session, the pair was trading in the $ 1.1125-35.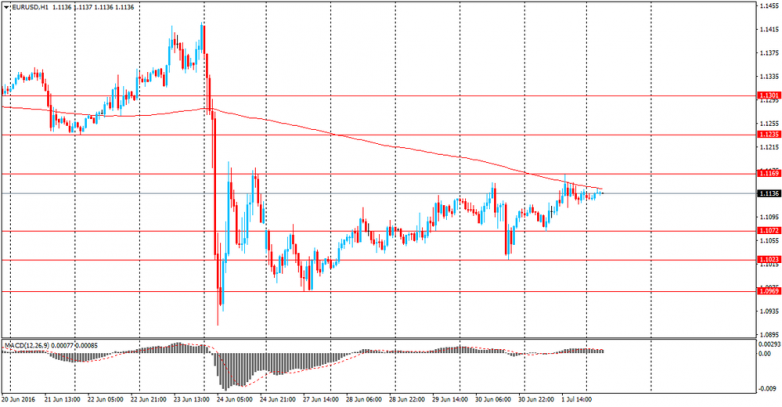 GBP / USD: during the Asian session, the pair is trading in the range of $ 1.1.3270-85.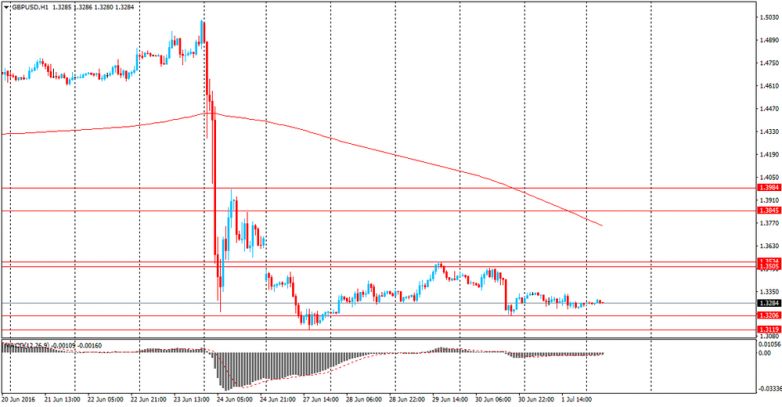 USD / JPY: during the Asian session, the pair was trading in range Y102.40-65.