05.07.2016 06:59
Asian session review: the Australian dollar dropped
The Australian dollar rose for a short time, reaching yesterday's session high, after that the Reserve Bank of Australia decided at today's meeting, to maintain the interest rate at 1.75%.
In his comments, the head of the RBA Glenn Stevens drew attention to the preservation of national economic growth, despite a sharp reduction in the volume of investments. Stevens added that in low inflation, low discount rate support domestic demand and a lower Australian dollar supports the trade sector.
The Central Bank also noted that the financial markets have been volatile in recent years, as investors re-evaluate the assets after the referendum in the UK. "Any implications of the outcome of the referendum on global economic activity remains to be seen," - said RBA.
Earlier, at the begining of the session the Australian currency declined after trade data was published. As it became known, the Australian trade balance in May amounted to -. $ 2.218. Previous value of the index was revised to - $ 1.579 billion to - $ 1.785 billion.
Export of goods and services from Australia increased by 1% in May as in April. Imports increased by 2%, after declining by 1% in April.
The Australian Bureau of Statistics also reported in terms of trends, the balance on goods and services was in May - $ 1,885mln, after a decline to - $ 290mln in April 2016.
Seasonally adjusted, the balance on goods and services amounted to - $ 2,218m in May 2016, an increase of $ 433M in April 2016.
At the same time, the volume of retail sales in Australia increased by 0.2% in May, but the figure was below analysts' expectations of 0.3%. The previous value was revised downward from 0.2% to 0.1%.
The yen gained support as a safe haven, after the publication of data on the index of business activity in China's services sector. In June the index was 52.7, higher than the previous value of 51.2. The index value was the highest for the past eleven months.
Markit Economics also noted that a significant increase in the number of new orders in the service sector reached the highest level since July 2015.
Director of Macroeconomic Analysis company CEBM Group Zhong Cheng-sheng said that the growth of the service sector is now supporting the economy as a whole. Development in this area occurs simultaneously with a decrease in business activity index of the manufacturing sector. This indicates that the structure of the economy becomes becomes more balanced.
EUR / USD: during the Asian session, the pair was trading in the $ 1.1120-30 range.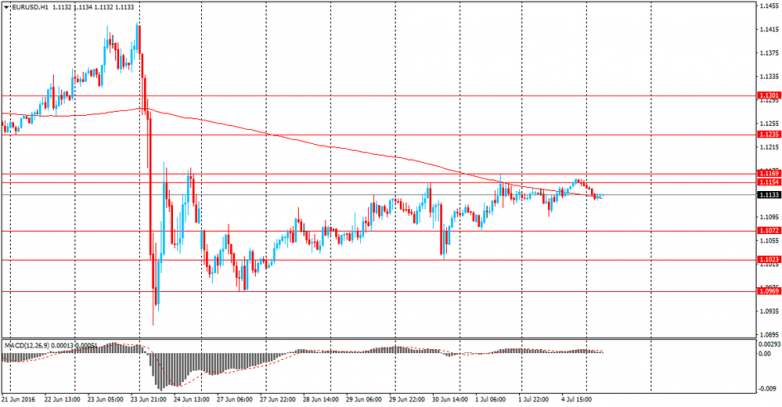 GBP / USD: during the Asian session, the pair is trading in the range $ 1.1.3215-25 range.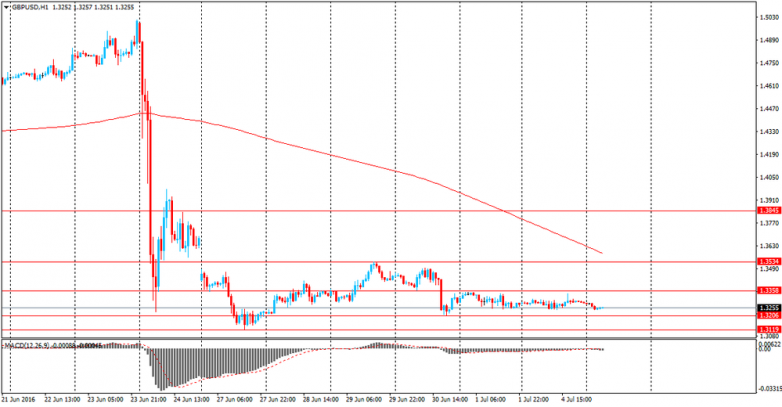 USD / JPY: during the Asian session, the pair was trading in range Y101.90- 102.00 range.