06.07.2016 06:42
Asian session review: the pound hit hard in a "risk off" enviroment
The US dollar fell against the yen below Y101,00, to Y100,60, as the active sale of the British pound had an upward pressure on the Japanese currency. In addition, the yen is supported by closure of long positions in the currencies of emerging markets.
Brexit fears reignited and anxiety for the Italian banking system also contributes to the pesimistic mood of investors, so that the pound and the euro moving down and the yen, which is a safe haven, is in demand.
According to analysts, the Bank of Japan is unlikely to hold an intervention to limit the strengthening of the yen against the US dollar if Japanese Finance Minister will not make a statement. Probably, the central bank will take a wait and see attitude, and will coordinate with the Federal Reserve, before taking any measures.
GBP / JPY also fell by 1.4% compared to the closing level of the New York session on Tuesday.
"We are seeing a situation similar to that observed soon after Brexit pound selling, euros and yen demand - the most popular currency in terms of risk aversion," - notes ANZ
During the Asian session the British pound fell reaching a new historic low of $ 1.2794. Pound again began to fall, the first time since June 1985 touched the level of $ 1.30. The cause of this trend is the new wave of concerns about the consequences of Britain's exit from the European Union.
Yesterday, the Bank of England said it sees risks reducing capital inflows after the referendum and believes that a sustained reduction in capital inflows will put further downward pressure on the pound. Against this background, the Central Bank decided to reduce the capital requirements for banks in the country, which would allow British banks to issue more loans totaling $ 150 billion pounds and ensure adequate levels of lending. Reuters survey showed that 33 of 52 economists expect that in July, the Central Bank will left unchanged the monetary policy, 17 respondents forecast a rate cut by 0.25% and 2 economists - 0.5%. The average forecast reflects a 80% probability of a rate cut this year.
The New Zealand dollar fell below $ 0.7100 in the absence of risk appetite. Commodity currencies such as the Nzd, Aud and Cad retain a tendency to decrease.
EUR / USD: during the Asian session, the pair was trading in the $ 1.1035-60 range.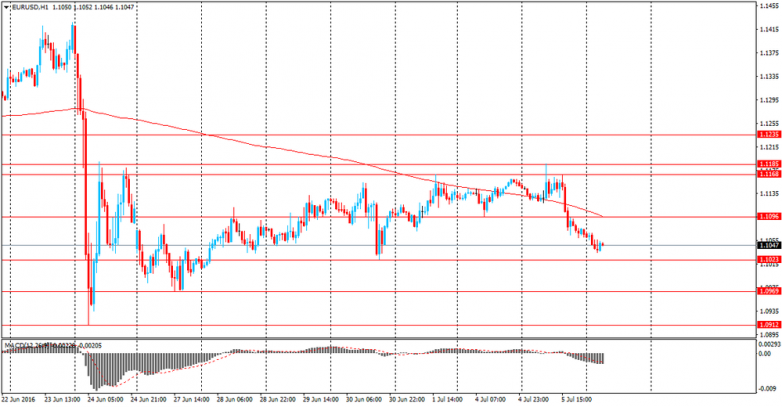 GBP / USD: fell to 1.2794.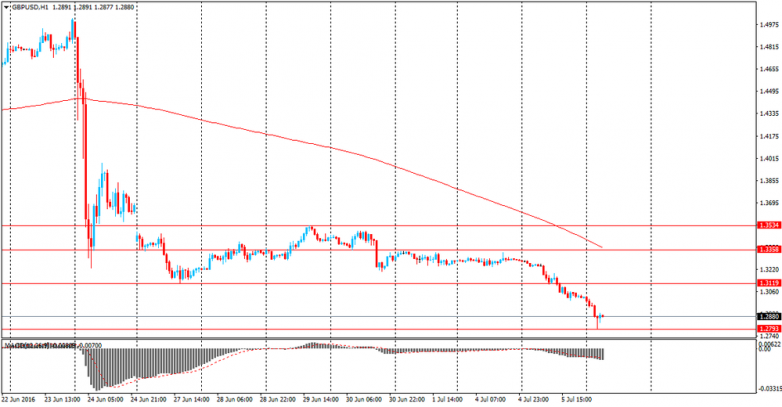 USD / JPY: fell to Y100.54