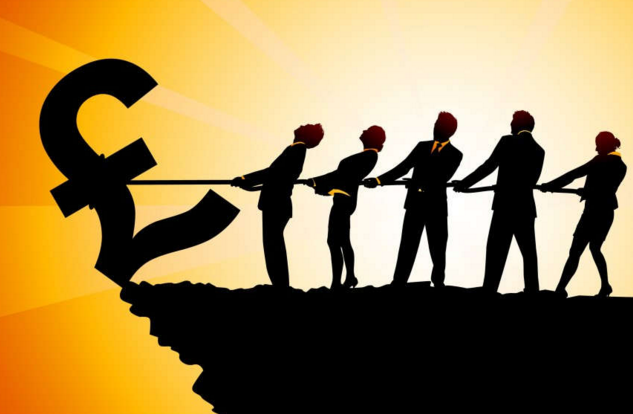 Overnight Events
• GBP/USD off Monday 1.4057 low but heavy at 1.4083
• USD/JPY holding 111.86 low: Bear trend resumption
• European bourses in the red: DAX off 0.7%, FTSE off 0.5%
• DE Feb IFO Bus Climate 105.7 vs 107.3 prev, 106.7 exp
• DE Feb IFO Curr Cond 112.9 vs 112.5 prev, 112.00 exp
• DE Feb IFO Expectations 98.8 vs 102.3 rvsd, prev, 112.00 exp
• FR Feb Business Climate 103 vs 102 prev, 102 exp
• ECB/Finland CB Liikanen – ECB ready to do more – YLE TV
• Riksbank's Ingves-Intervention would be to stop SEK gainiong too fast
• Riksbank's Floden-risk to credibility if RB not active
• BoE Carney-not making judgements on EU referendum outcome
• Carney noted sterling move after timing of vote clearer
• BoE Shafik-more likely next rate move will be up
• BoE Weale-sees upside risk to inflation
• Japan, China other CBs dump cash at US Fed to stabilize ccys – Rtrs
Today's events
An expiring FX option heading into the New York Cut, if close enough to the strike price, can act as a magnet for selling/buying.  If the option is large, it can generate enough trading to move the market.  
Option Expirations – (Source:ThompsonReuters)
• Weaker USD/JPY props vols and riskies, but curve already high to limit gains
• GBP vols and downside strikes stay bid – 6mth Cable 25D RR 3.5 (6yr high)
• AUD/USD 1mth vol back toward 12.0 pivot. CAD gamma underpinned
• EUR/USD back end vols/risk reversals bid – Brexit spill over from Cable
• EUR/USD 1mth underpinned by ECB risk, USD/JPY 1mth gets BoJ
• USD/CNH topside buyers return after recent profit taking slide stalls
Chart - EUR/USD likely to drop to cloud (Source:ThompsonReuters)
EUR/USD is likely to suffer sustained weakness which will see spot eventually test the daily Ichi cloud which currently spans 1.0792-1.0882. The market fell quite sharply to close below important retracement levels at 1.1044 and 1.1051. 1.1044 is 50% retrace of the 1.0711 to 1.1377 (January/February) up-leg, whereas 1.1051 is 38.2% of the larger 1.0523 to 1.1377 (December/February) rise. Watch for a break and daily close below 1.0950 – 50% of 1.0523 to 1.1377 as this will speed up the decline. A daily close back above the kijun line at 1.1077 will put losses on hold. Chart: https://tmsnrt.rs/1WFVd2c. 
Economic Data – (Source:Bloomberg)