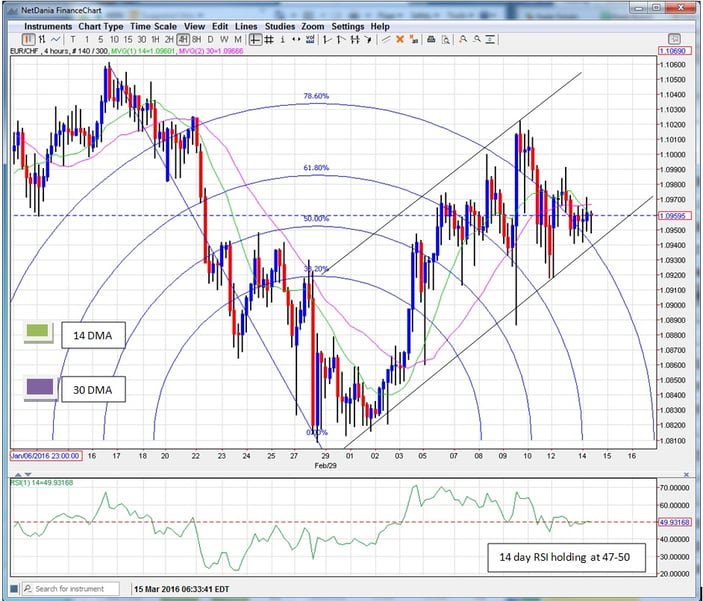 The 4 hour EURCHF chart High 1.1060 Low 1.0810 shows the Fibonacci Arc retracement breaks the 78.60% dome and an upward channel forms from the Feb 29 low of 1.0810. The 14 day moving average support line is 1.0840 while the 30 day moving average support is 1.0860. Both 14 DMA and 30 DMA have shown a good rebound to the 1.0900 level to the present.
The current intraday chart high is 1.0975 which is also the 14 DMA resistance line. Chances are the EURCHF moves will be in a consolidation range between 1.1000 and 1.0900 as the market awaits the next Swiss National Bank meeting on Mar 17 Thursday. The 14-day relative strenght index also shows a consolidation pattern at 47-50, as market participants cautiously await the SNB announcment.
If the SNB decides to lower rates again from the current -0.75% or implement QE, the EURCHF rate may rebound further to the 1.1050-1.1150 territory. The 14 DMA resistance is 1.1035. The channel is also suggesting a high of 1.1060 from Feb 16, may be a repetition.