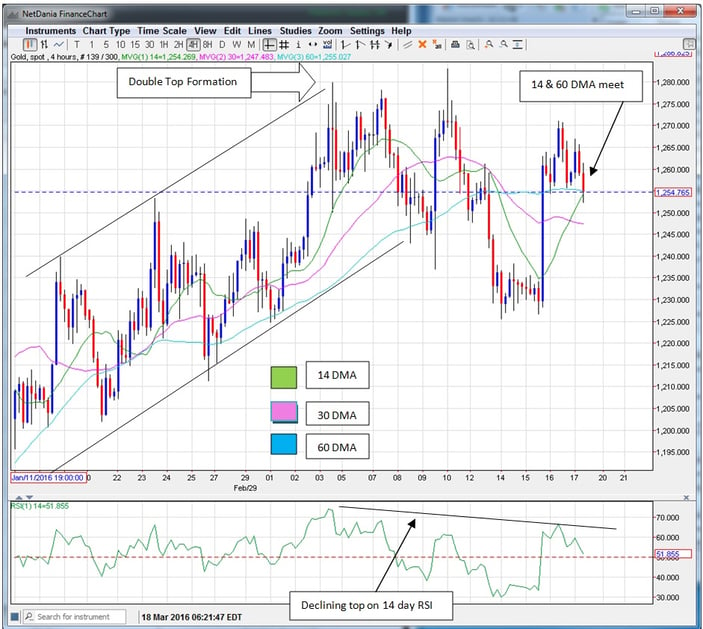 The 4 hour chart shows a double top formation at the 1280.00-1283.00 level, which held true to a due correction and fell to 1225.00 on Mar 15. (-$58 or 4.52%), which also proves to be a consistent support at 1225.00. The 14 DMA and 60 DMA converged at the 1255.00 level which implies another possible due correction. Notice the 14 DMA top at 1268 and 30 DMA top at 1263 both falling, while the 60 DMA is flattening at the 1255.00 level from Mar 14 to the present.
The near term support levels: 1235.00 14-DMA, 1246.00 30-DMA, 1220.00 60-DMA. The recent dovish Fed policy to scale back on US interest rate hikes appears to be only a momentary bullish effect for gold as it rose from 1230.00 to 1270.00 on Mar 16-17.
The 14-day relative strenght index shows declining tops from 75 to 65. The current 14-day RSI is lower at 48.26.