Yesterday, the results of  telephone poll from ICM/Guardian showing the 'leave' side at 45% compared to 42% to 'remain' in the EU spurred selling pressure on GBP.
Today, a new YouGov/Times poll just came in and its results were mixed. The 41% of the respondents said that they would vote for stay in the EU. The exactly the same number of polled Britons were in for leave. 
So with uncertainty about the result of the British referendum on June 23th it's not surprising that the GBP has ignored the good manufacturing PMI for May which showed for improvement in the sector.
GBPUSD dropped to 1.4450 buy now is slightly rebounding.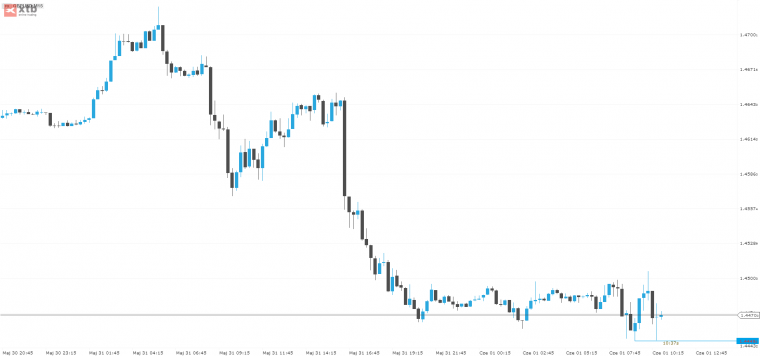 Any person acting on this information does so entirely at their own risk. Any research provided does not have regard to the specific investment objectives, financial situation and needs of any specific person who may receive it.