The US dollar is under pressure today making gains only against the GBP in G10 while declining over 1% against the JPY. There are some good reasons for the USD weakness. While the market priced back a hike during the summer on the back of hawkish remarks from the FOMC members, US data reversed which means the labor market needs to be very strong for the FOMC to even have the hike on the table in June.
Below there's a list of the key US data released during the last couple of days. It doesn't take a genius to notice that disappointments prevailed. The housing market seems to be the only bright spot with activity fading quickly. Not only industry keeps struggling but a worrying release refers to services as well. If it is confirmed on Friday (with the ISM services) concerns over the pace of the US recovery may resurface quickly. On top of that inflationary expectations seem to be dwindling again. The data dependent Fed may find this list as a great excuse to postpone tightening again.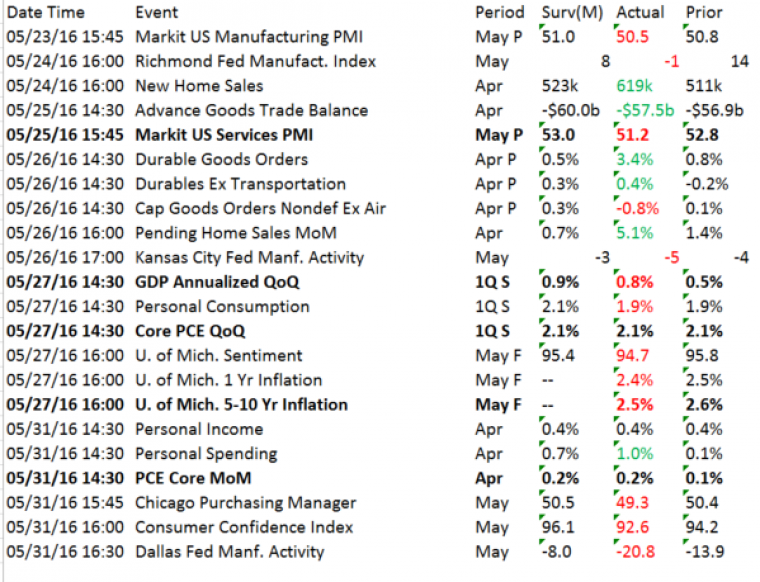 Source: Bloomberg, XTB 
What may change this picture is a strong labor market. If the Fed sees wage pressures building it may increase rates regardless of weak activity data. We will know wage data only on Friday but it does not mean employment is irrelevant (higher employment = more wage pressure).  ADP report on employment is out tomorrow at 1.15pm GMT with a consensus of 174k.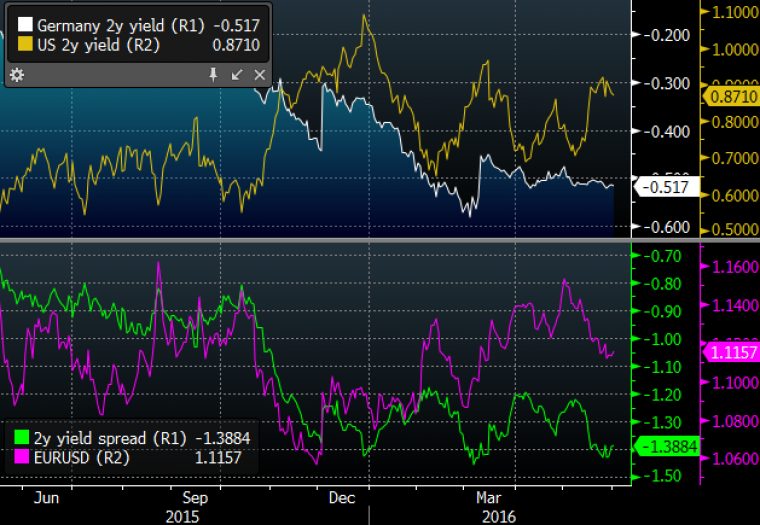 Source: Bloomberg 
Do notice that US market rates have increased (yellow line) lately and may be more prone to  negative surprises rather than rallying on good news unless it's really good. 
Any person acting on this information does so entirely at their own risk. Any research provided does not have regard to the specific investment objectives, financial situation and needs of any specific person who may receive it.