US stock markets are expected to open lower at 14:30 with futures in the last 15 minutes breaking below yesterday's low of 2085. The US500 was trading 2099 on the cash open yesterday but after a brief early attempt to move up, which saw the high of the day of 2101 trade within the first hour, the market sold off for most the session before some short-covering into the close saw a bounce.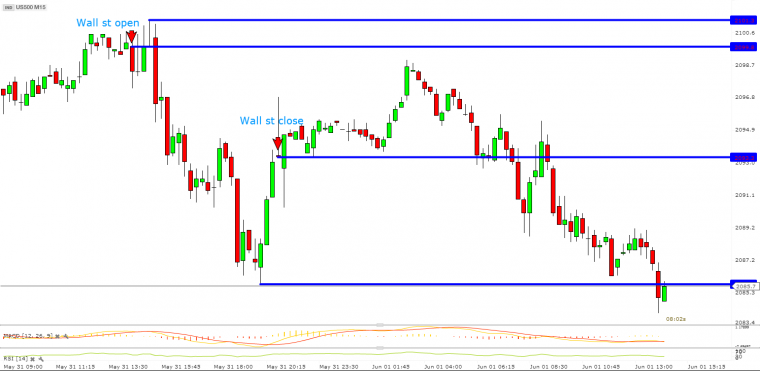 On the closing bell the market was trading 2093. The price action on the close was particularly interesting as up until about 60 seconds from the closing the candlestick looked like it would end on it's highs around 2096 before some sharp-selling saw price plummet into the closing bell. 
Any person acting on this information does so entirely at their own risk. Any research provided does not have regard to the specific investment objectives, financial situation and needs of any specific person who may receive it.