The latest NFP report was keenly awaited and has not failed to disappoint with some huge movements in the markets following the release. The headline number of 38K was well below both the prior reading and expectations and the scale of the miss is even greater when compared to yesterday's ADP report.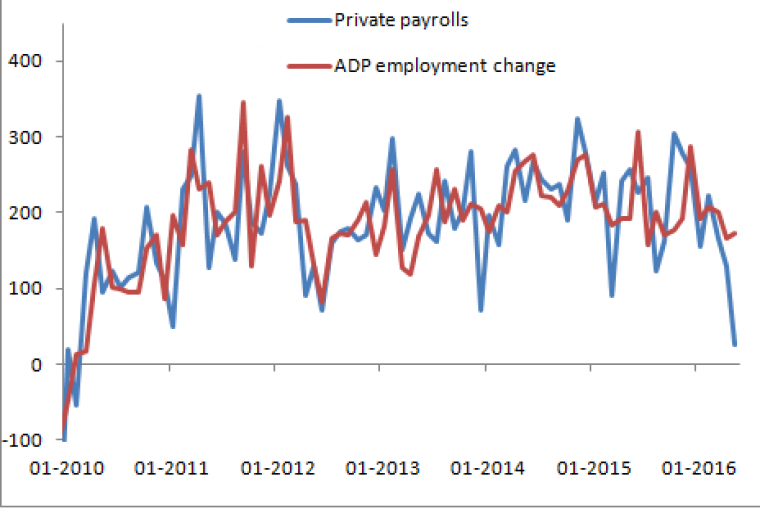 The unemployment component of the report was far better than expected, and in fact the 4.7% it showed represents the lowest level in eight years. However this appears to have been skipped over by the markets, as they choose to focus more on the data for May. This divergence between two economic indicators that are obviously closely linked is surprising and if we look back over the past 5 years today's print seems unusual.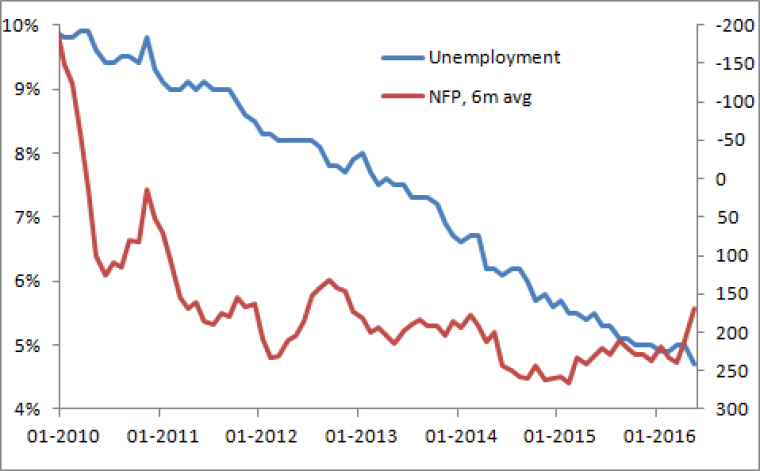 Overall a similar timeframe a breakdown of where the jobs are coming from shows that the vast majority of the drop last month was due to the decline in private payrolls. Given the large move in the overall figure this shouldn't be too much of a surprise as the vast majority of jobs are in this sector, meaning that large moves in the headline figure are mainly driven by the private side. 
Any person acting on this information does so entirely at their own risk. Any research provided does not have regard to the specific investment objectives, financial situation and needs of any specific person who may receive it.