Wall street is set to open shortly lower than last night's closing level, with futures selling sharply in the past hour following the big miss in NFP. The US500 was trading close to yesterday's high of 2105 when the number of 38k was announced and has sold off by approximately 0.5% since, posting a low of 2090.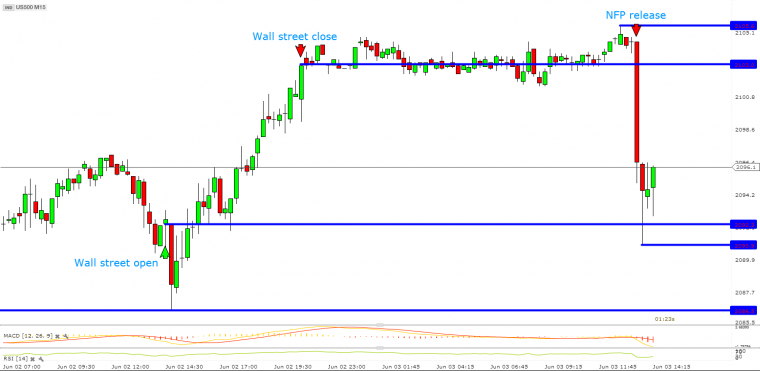 Yesterday's low was 2086 shortly after the US opening bell at which time the US500 was trading 2092, so the rally following represented a good gain on the day. Whilst we have observed this decline, now might be a good time to reel out the old phrase that markets "rarely top on bad news" and with the price action of late seeing sell-offs being greeted with attractive long opportunities this latest drop may present a buy setup for the brave. 
Any person acting on this information does so entirely at their own risk. Any research provided does not have regard to the specific investment objectives, financial situation and needs of any specific person who may receive it.