Japanese PM Shinzo Abe, was giving a speech together with the head of the coalition partner, but this was more a part of the election campaign before the 10-July higher chamber elections. New measures are to be announced in autumn and are likely to step up Abenomics
USDJPY is gently correcting higher after its 2-figure collapse on Friday upon the release of data in the US and tries to stay above 107 (the first try today was in vain).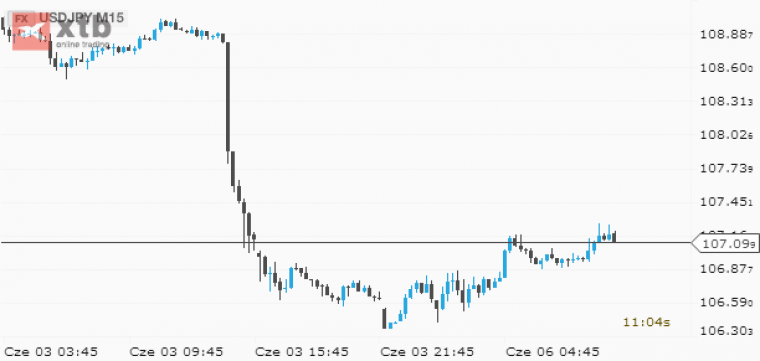 Any person acting on this information does so entirely at their own risk. Any research provided does not have regard to the specific investment objectives, financial situation and needs of any specific person who may receive it.