Swiss frank is crossing important areas vs USD and GBP, due to the Brexit polls turning more ugly from the status quo perspective. This brings back memories from the high Grexit risk days when CHF was also being chosen by the markets as the 'safe haven', despite SNB actions.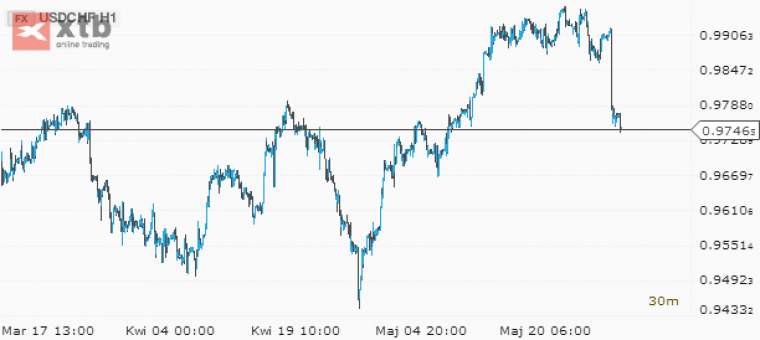 GBPCHF is now at 1.40 support, while on the last day of May it was seen touching 1.46
The last data on SNB sight deposits which are tracked as a barometer of inflow of capital during stress times were released earlier today. It covers the first days of June, but doe not show any pressure, on the contrary, the weekly change pictured below was negative after a period of higher than average readings.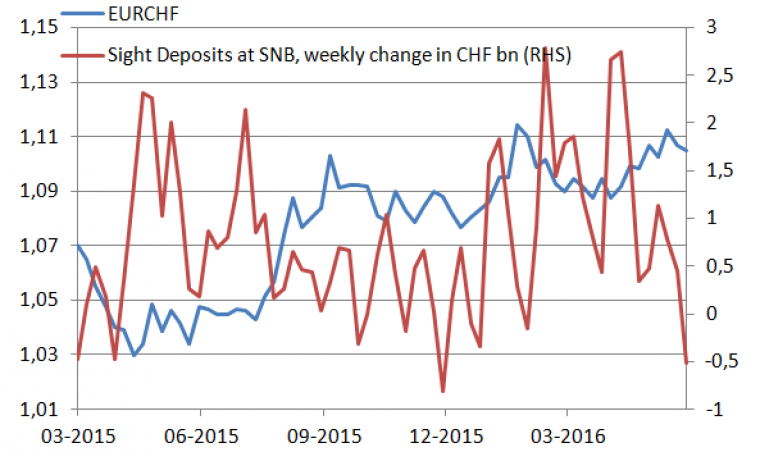 Source: Macrobond, XTB
 The last time we heard from the Swiss policymakers was in the Saturday local press (Basler Zeitung), Deputy governor Frank Zurbruegg said:
fundamentally it is possible to cut the rate further (deposit rate now at -0.75%)
CHF is still significantly overvalued
Brexit scenarios have been analysed at SNB  for a long time now
interventions possible at "any time", rates are not the only tool now
Brexit fears caused by the polls coming over the weekend and today may requires more than words from the SNB, but the monetary statistics do not confirm any pressure for now.
Any person acting on this information does so entirely at their own risk. Any research provided does not have regard to the specific investment objectives, financial situation and needs of any specific person who may receive it.