Japan's economy grew faster than initially estimated during the firts quarter as the domestic economy showed slightly more resilience in the face of a gloomy global environment of weak demand and financial turbulence at the beginning of the year.
The nation's gross domestic product, expanded from the previous quarter at an annualized pace of 1.9%, faster than a preliminary figure of 1.7%. The result was in line with a median forecast of economists surveyed by Bloomberg.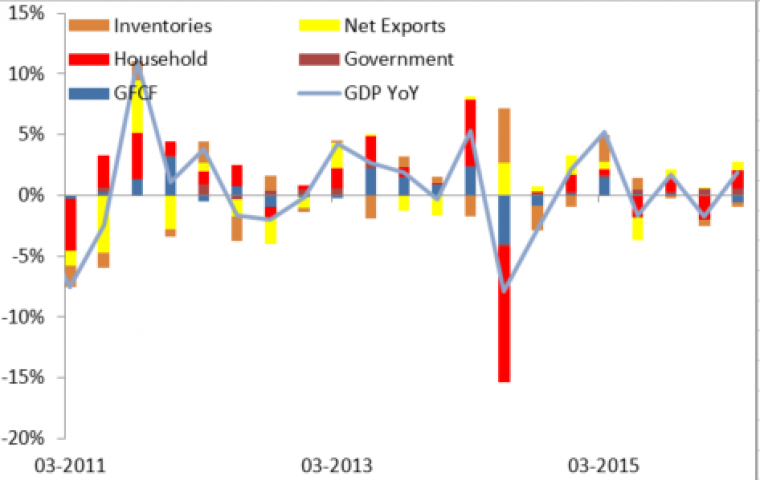 While the data confirm that Japan's rebound in the first quarter was stronger than initially thought, Prime Minister Shinzo Abe has already decided to postpone a sales tax increase and put together a stimulus package later in the year to support an economy that has failed to produce the stable growth he has promised to deliver. The data won't have an impact on the BOJ's decision, but may slightly lower a chance of further easing.
Any person acting on this information does so entirely at their own risk. Any research provided does not have regard to the specific investment objectives, financial situation and needs of any specific person who may receive it.