Data on new loans in China has been tracked by investors trying to figure out how Beijing is navigating the economy. Following a record Q1 we saw new loans tumbling in April but now the data from the top 4 banks is showing a possible pick-up.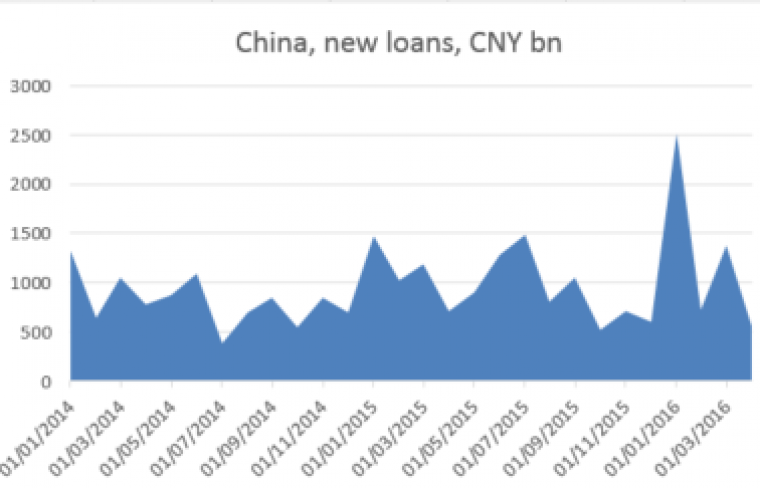 Source: macrobond 
Top 4 banks saw new loans rising above 50% m/m according to the Market News International (MNI) report. That shows the nationwide figure is nearly bound to improve from 556b yuan that we saw back in April, which marked a 6 months low. That talk is that the figure may top 800b this time around.
While China has a structural debt problem and even more new debt seems to be a toxic solution markets see higher credit as a sign that a deeper slowdown is not imminent. The date and timing of a release is not official, it might be as early as today and as late as the end of the next week. We'll get the data on output, sales and investments on Sunday.  
Any person acting on this information does so entirely at their own risk. Any research provided does not have regard to the specific investment objectives, financial situation and needs of any specific person who may receive it.