Lufthansa stocks fell as much as 4.2 per cent on Friday after the German airline announced the surprise departure of chief financial officer Simone Menne, said a report.Menne will resign effective August 31 to pursue individual career options, the company said in a statement late Thursday, adding it will choose a successor shortly. Menne, a member of the carrier's board since 2012, said that she eventually wanted to head a company in Germany's benchmark DAX30 stock index.
Menne has helped chief executive officer Carsten Spohr steer the company through years of restructuring that included setting up low-cost arm Eurowings, as well as cutting benefits and pay for entry-level workers, both of which have been met by fierce opposition from unions. She also helped safeguard the company's investment grade rating, a rare status among airlines.
Deutsche Bank is another company that get's a hammering today. Low interest rates, record-low yields will weigh on company's profits. Deutsche is considered as a bank with one of the most unstable financial situation that may lead to a greater problem.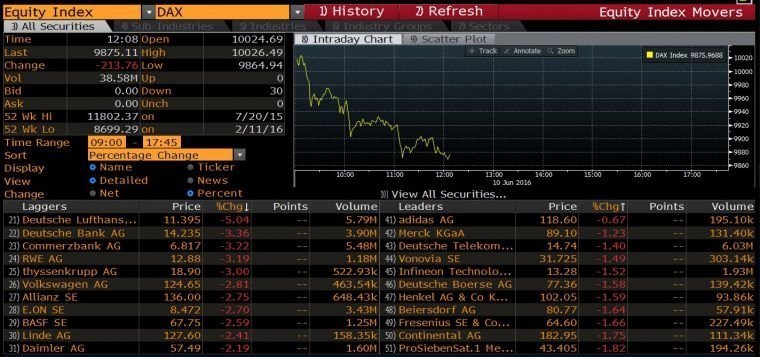 Deutsche and Lufthansa stocks could be found on x-Station.
Any person acting on this information does so entirely at their own risk. Any research provided does not have regard to the specific investment objectives, financial situation and needs of any specific person who may receive it.