The pound is quite volatile today, changing the intraday trend already twice today. This happens without any new polls being published.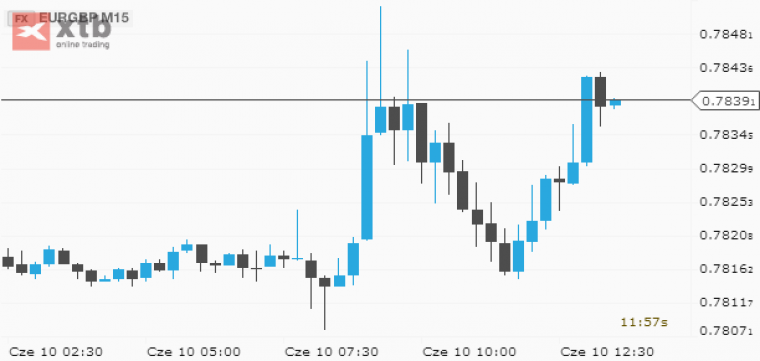 We did however get some comments from German Finance Minister Wolfgang Schaeuble in Der Spiegel today on Brexit:
an only closs-call win of Brexit opponents will be a reason for not continuing with business as usual in UK-EU relations, that would be a wake-up call and a warning sign.
Europe will make it without the UK, but UK economy will be hurt for sure
The Netherlands might consider leaving if the UK does.
the UK will not be allowed to benefit from the EU single market in case of Brexit, the way Switzerland and Norway do, instead it will have to obey the rules of the club it left
The pound seems to also have not been affected by a rebound in inflation expectations reported today in the morning. The measure prepared by BoE/TNS went up from 1.8% YoY to 2% in May, but it is hard to tell if it means a change in the multiyear trend that started in 2011 at above 4%. 
Any person acting on this information does so entirely at their own risk. Any research provided does not have regard to the specific investment objectives, financial situation and needs of any specific person who may receive it.