When Wall street opens for the final trading day of the week US stock markets are expected to be markedly lower than their closng levels yesterday. During yesterday's US session the US500 rose from 2109 on the opening bell to around 2114 by the cash close.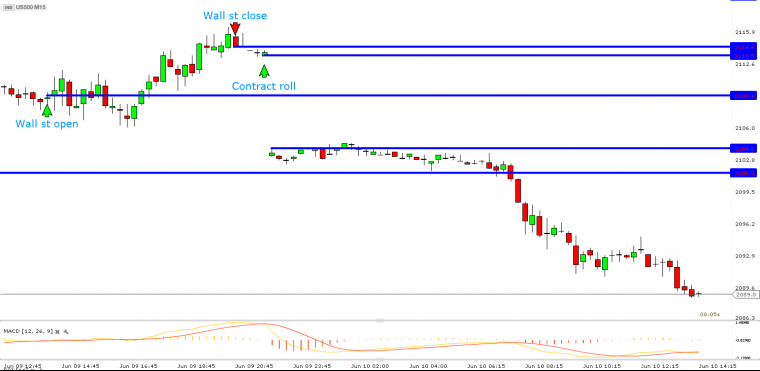 The large gap seen down is due to the contract being rolled with the US500 now the September S&P500 futures contract instead of the June. Even if we ignore this drop caused by the backwardation in the futures curve the decline is still substantial and with just 15 minutes to go until the openign bell price is has recently just printed a new low for the day. 
Any person acting on this information does so entirely at their own risk. Any research provided does not have regard to the specific investment objectives, financial situation and needs of any specific person who may receive it.