We had two different polls during the evening from the UK on Brexit. The first from YouGov gives another reason for satisfaction for supporters of UK to leave the European Union. 
The poll showed that 46% of respondents what UK to leave the EU, while only 39% wants to remain. "Leave" vote is 3 pp and "remain" -3 pp from the previous results. The publication has caused a huge drop on GBPUSD. 
On the other hand, ORB poll showed that 48% of voters wants to stay in the EU and 49% prefers to leave. ORB says thath the poll is of those certain to vote. Adding all voters, a results is significantly better, as much as 49% respondents wants to remain and 44% to leave. It is worth to notice that ORB used another methodology in the poll than in the one published on Friday which showed 10 pp advantage of eurosceptics. 
Still, there is a huge uncertainty over an outcome of referendum on June 23. Here is today's frontage of The Sun newspaper which may be negative for the pound.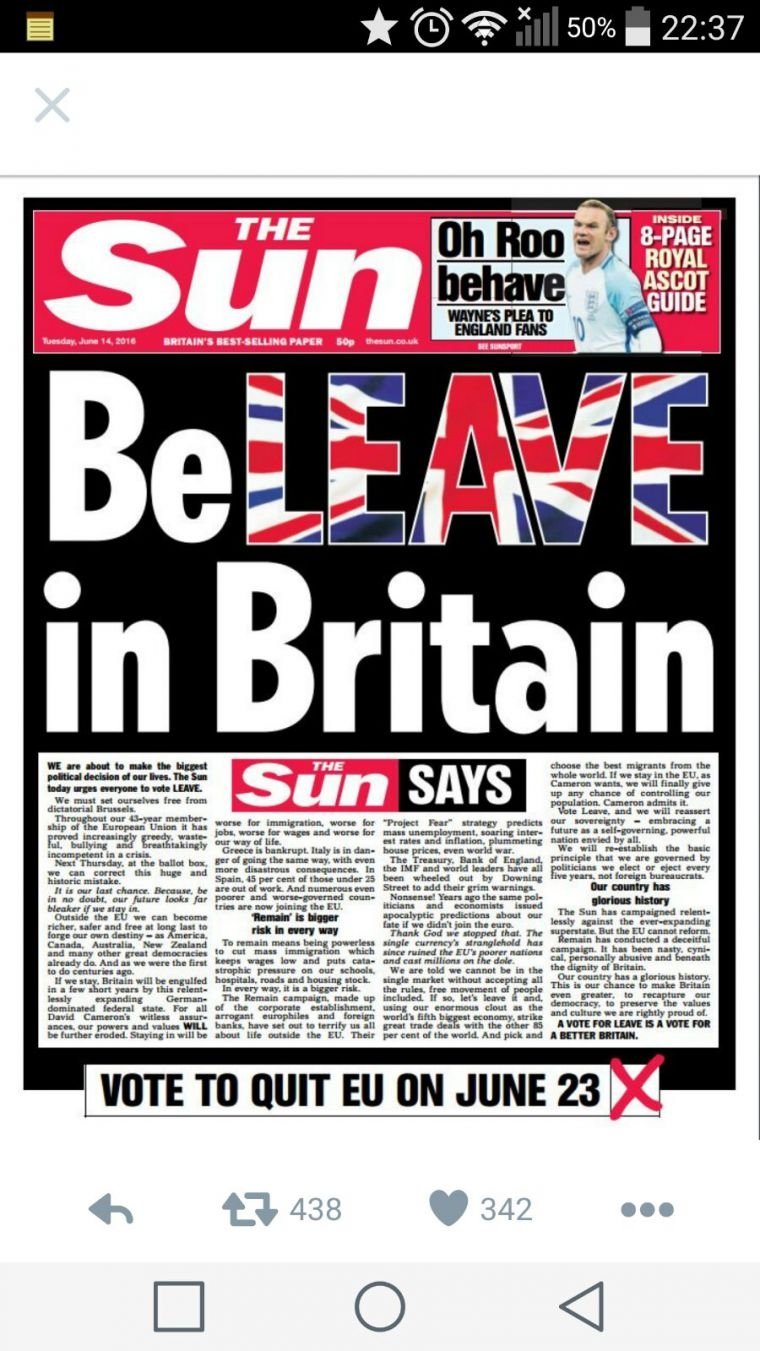 source: Forexlive
Any person acting on this information does so entirely at their own risk. Any research provided does not have regard to the specific investment objectives, financial situation and needs of any specific person who may receive it.