The May figure comes a tad lower than expected: it showed 0.3% again in YoY terms, and 1.2% again on a YoY core CPI. In both cases the market was expecting it bo grow 0.1pp. faster.
This is the second time the market was too optimistic about the inflation rebound (which now looks less like a true rebound). The British CPI moved around zero thorugh most of 2015, pushed to 0.3-0.4% YoY by the end of 1Q but is not going any further now.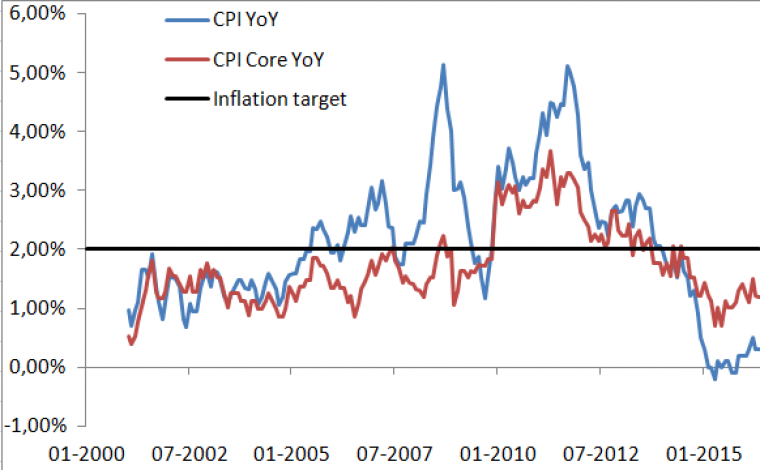 source: Macrobond, XTB
Same situation in the alternative inflation measure, the Retail Price Index: up 0.3% MoM, as expected, but went only from 1.3% YoY to 1.4% while the consneus was for 1.5%. Most of the PPI indices reported in the same batch of data went gently lower than expected with the exception of input prices (a rebound from -7% YoY to -3.9%, instead of the expected -5.1%).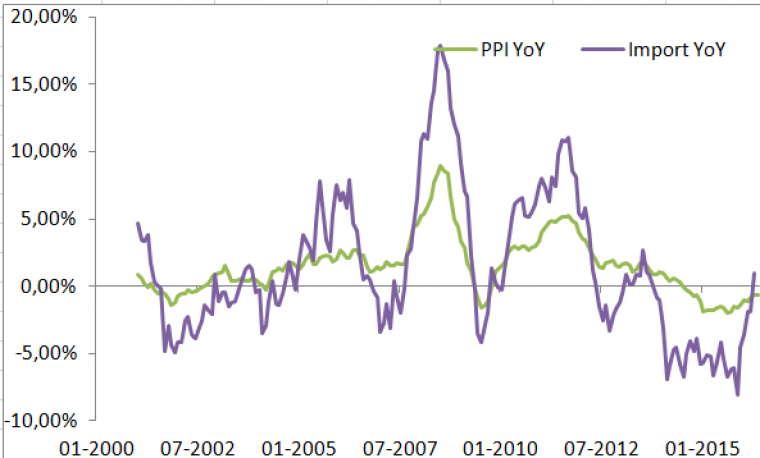 source: Macrobond, XTB
The data helped to pause the pound in its decline, but inflation is not going to be the key driver yet, especially when it is easy to spot consequences of the elevated uncertainty and risk aversion - stemming from the vision of the UK leaving the EU on deteriorating polls and bookmakers odds - almost everywhere on the markets.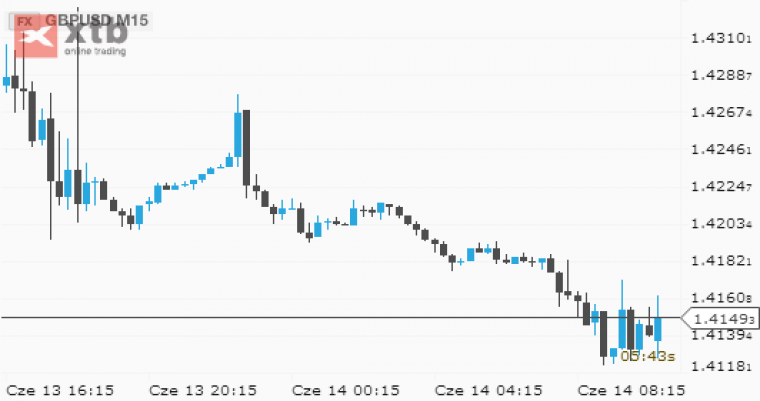 Any person acting on this information does so entirely at their own risk. Any research provided does not have regard to the specific investment objectives, financial situation and needs of any specific person who may receive it.