Retail sales increased more than forecast in May showing that consumer spending may help to boost economic growth in the current quarter. A headline retail sales came out at 0,5% m/m, more than consensus indicated of 0,4% m/m. The report from Commerce Deparment was the last important piece of data ahead of tommorow's FOMC meeting. 
The trend of spendings is still positive and with positive confidence from consumers, Federal Reserve might be right that slowdown from the first quarter of the year was temporary.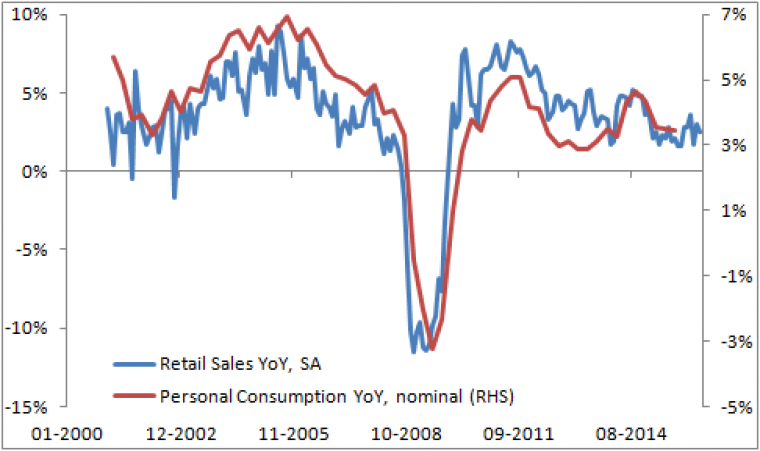 source: Macrobond, XTB
Nine of 13 major sectors showed gain in demand in May in comparison to the previous month. Non-store retailers and sporting goods showed the biggest gain of 1,3% m/m. Clothing stores has passed a 0,8% m/m increase which was the biggest advance since November.
Furthermore, automobiles sector showed increase of 0,5% in May, after 3,1% gain in the previous month, despite negative concerns over the sector. Core retail sales increased by 0,4% in May.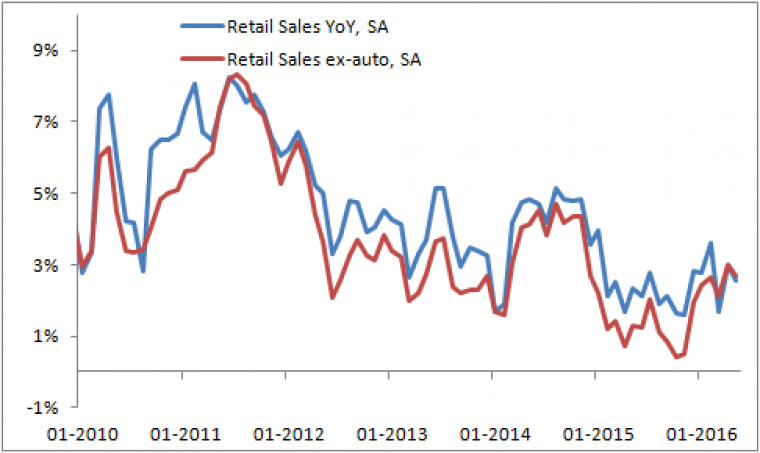 Any person acting on this information does so entirely at their own risk. Any research provided does not have regard to the specific investment objectives, financial situation and needs of any specific person who may receive it.