The API report released at night gave a reason for oil to go even lower. While we do not know the contents, Bloomberg cited people familiar with the matter and twits on it. It is said to have gone against expectations for a further drawdown of crude stocks (-1.3mb) following -3.56 in the previous week.
Instead, there was aweekly increase of 1.52 mb, of this 0,66 in Cushing  The expectations before the DoE report today are still for a decline.
API suggests that relatively big numbers have been added to the stocks gasoline (2.2mb) and other distillates (3.7mb). also here the consensus view is that there should have been a drawdown. 
This made the WTI price go swiftly below a support at 48$/b in a 50-cent inital negative reaction.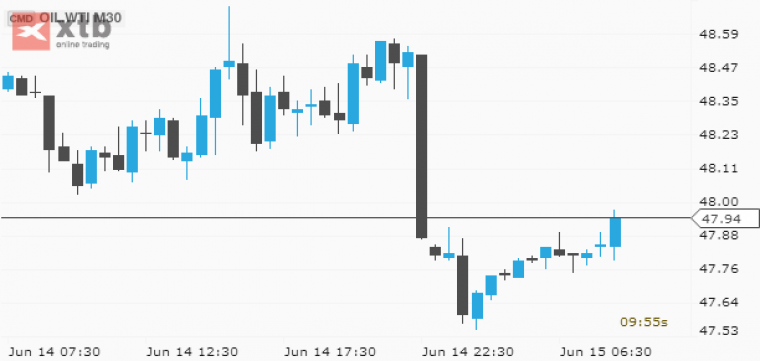 Any person acting on this information does so entirely at their own risk. Any research provided does not have regard to the specific investment objectives, financial situation and needs of any specific person who may receive it.