New Zealand 1Q current account data was released during the Asian session. This was a positive surprise: 1,3bn NZD vs. 0,96bn expected and after -2,6bn in 4Q (data not seasonally adjusted). 
This moved the yearly C/A to GDP ratio to -3% as expected, from -3.2%.
NZD reacted positively and managed to cross the 0.70 line vs. USD. it is 0.51 today against the US dollar as there is a wave of broader USD weakness right now, on top of the supportive NZ C/A data.
NZD will also see another market mover today in the form of a milk auction. The previous season was weak with the final payout to farmers at 3.90 NZD/kg (much below production costs) and the current one has also started weak, but the early forecasts are now at about 4,25 NZD/kg (still below the profitability threshold).
Milk contracts are flat which suggests no big moves in the auction results today. However there is a (mostly seasonal) rebound of prices in the US.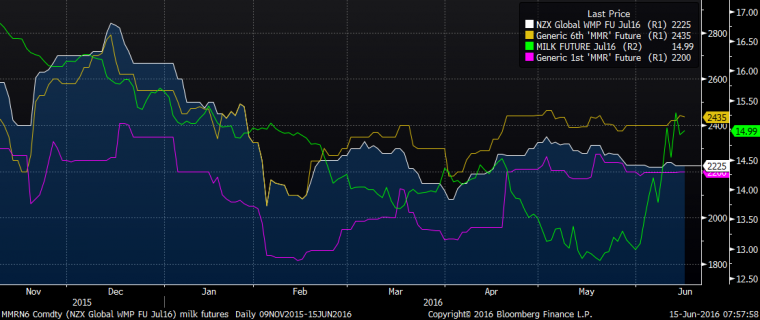 source: Bloomberg
NZD is less closely following milk of late, but is still able to react to surprises.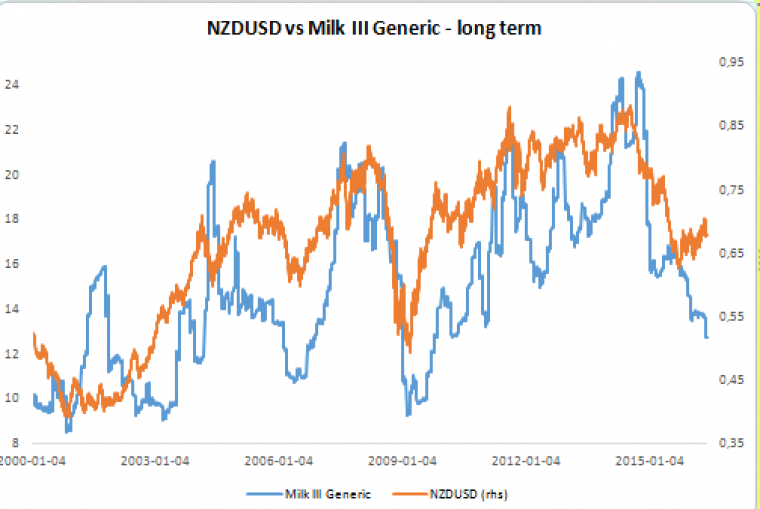 source: Bloomberg, XTB
Any person acting on this information does so entirely at their own risk. Any research provided does not have regard to the specific investment objectives, financial situation and needs of any specific person who may receive it.