The next market that goes against the data flow now as the odds for Brexit seem to have shifted is oil. We can see that it ignored the important US oil wells data on Friday, showing an increase in activity for a third week running, now with 9 more active rigs w/w. This is a major fundamental story on current prices being high enough to secure a re-start of US production, but the market prefers now to simply follow the negative correlation with USD. The dollar weakness was caused by a break in the pro-Brexit momentum in the polls this weekend.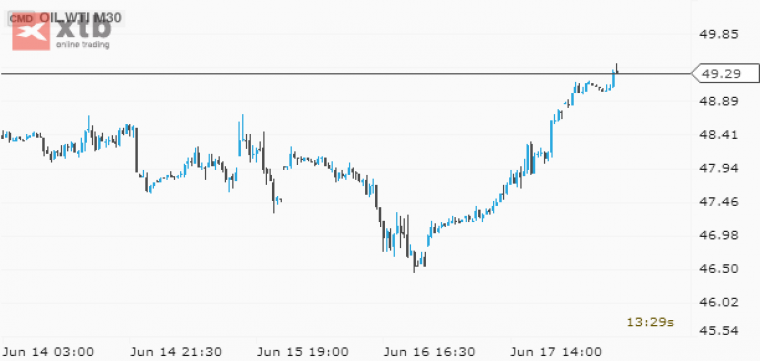 The crude positive news include the likely drastic cuts to Norwegian supply due to the heavy maintenance this summer.
Any person acting on this information does so entirely at their own risk. Any research provided does not have regard to the specific investment objectives, financial situation and needs of any specific person who may receive it.