Confidence among German investors unexpectedly increased in June as polls on the future of Great Britain in the EU showed that Bremain camp gaining ground. 
The index of expectations has passed a significant gain to 19,2 points, despite poor expectations of fall to 4,8 from 6,4 in May. This is the highest confidence in Germany since August 2015.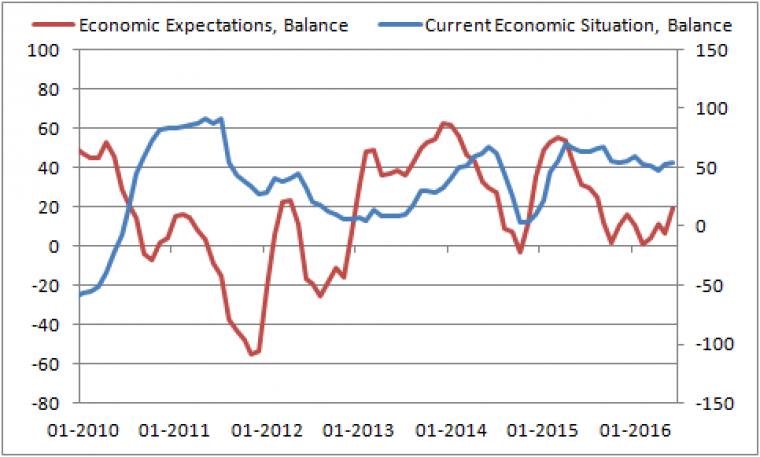 Current situation is assessed at 54,5 points, slightly higher than market consensus indicated at 53,0 and prior reading at 53,1. It seems that investors and analysts in Germany are certain about referendum outcome on Thursday. The United Kingdom is the third largest destination for German exporters.
ZEW president said that financial market experts have confidence in the resilient of the German economy, but general economic conditions remain challenging.   
Despite better outcome, the release has not been a market mover. Still EURUSD is rising by 0,22% and DAX i up only by 0,03%. 
Any person acting on this information does so entirely at their own risk. Any research provided does not have regard to the specific investment objectives, financial situation and needs of any specific person who may receive it.