Norges Bank still sees inflation slowdown down the road
NOK is stronger than predicted by the Bank
gorwth outlook basically unchanged, global gorwth seen as moderate
 Nothing not seen earlier in the statement. For now it seems the passage:
"there are still prospects that the key policy rate may be reduced in course of the year"
is the most in terms of news valuable for the market we will get from Norges Bank today.
 NOK focused on a slighlty higher rate outlook provided by the Bank:
The key rate projection moved:
for 3Q from 0.41% to 0.48%
for 4Q from 0.24% to 0.25%
for 1Q17 from 0.2% to 0.25%
for 4Q17 from 0.2% to 0.27%
and this is why the krone is able to hold on to the inital gains.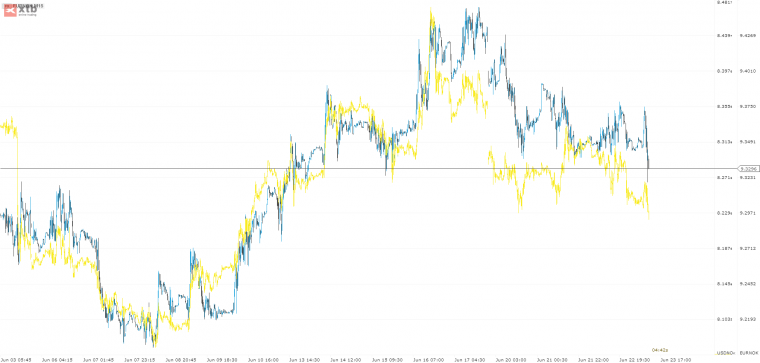 Any person acting on this information does so entirely at their own risk. Any research provided does not have regard to the specific investment objectives, financial situation and needs of any specific person who may receive it.